Our 68th Annual Exhibition in Bruton ran from 21 – 28 August 2021. You can continue to enjoy it online.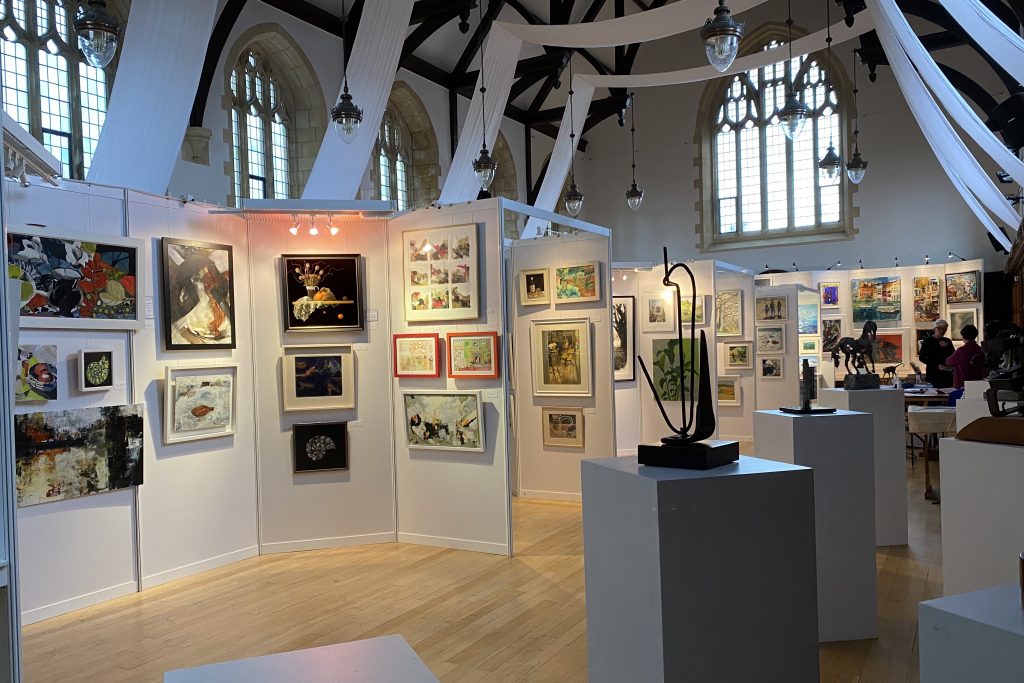 AWARDS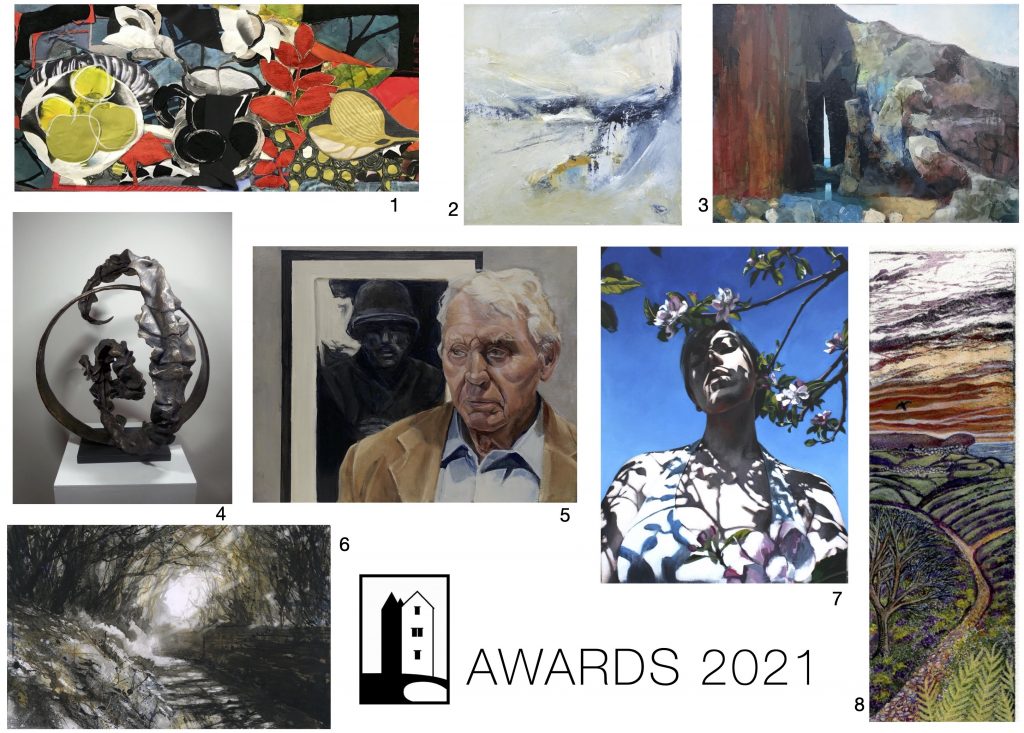 1 Still Life/Floral. IMOGEN BITTNER Sponsor: The Gardens Group
2 Abstract TERRI HOGAN. Sponsor: BAS
3 Landscape PEB BURFOOT Sponsor: CPRE Somerset
4 Sculpture FEN D'LUCIE Sponsor: BAS
5 Joy Barnes. CAMILLA FREDERICK Sponsor: BAS
6 Drawing GARY COOK RI SGFA Sponsor: G. Zanetti
7 Portrait/Figure MILLIE GLEESON Sponsor: The Cockhill Press
8 Original Print DOROTHY BARK Sponsor: Old Barn Framing Gallery
Popular Choice SUE HARDY SGFA Sponsor: BAS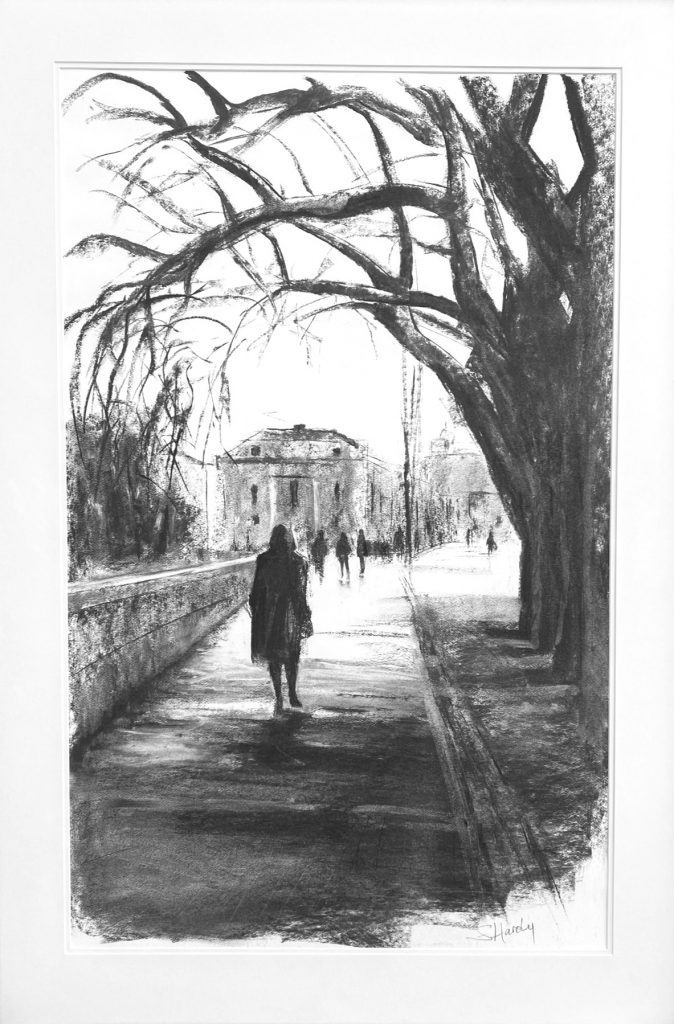 Popular Choice Award
"Walk to the City" Charcoal. Sue Hardy SGFA
We are very grateful to the following for sponsoring the Society's awards this year:
CAMPAIGN TO PROTECT RURAL ENGLAND, Somerset branch. (LANDSCAPE AWARD) Helping to protect the countryside for future generations.
COCKHILL PRESS, Castle Cary (PORTRAIT/FIGURE AWARD) Publishers of Books about Somerset
GILLIAN ZANETTI (VITTORIO ZANETTI DRAWING AWARD) This award is dedicated to Gillian's late husband whose grandfather was the renowned Venetian Artist Vettore Zanetti Zilla (1864-1946)
OLD BARN FRAMING GALLERY, Sherborne. (ORIGINAL PRINT AWARD) Bespoke picture framers and fine art printers.
THE GARDENS GROUP of award winning garden centres (STILL LIFE/FLORAL AWARD) Castle Gardens, Sherborne; Poundbury, Dorchester & Brimsmore, Yeovil
All other awards are sponsored by The Society.