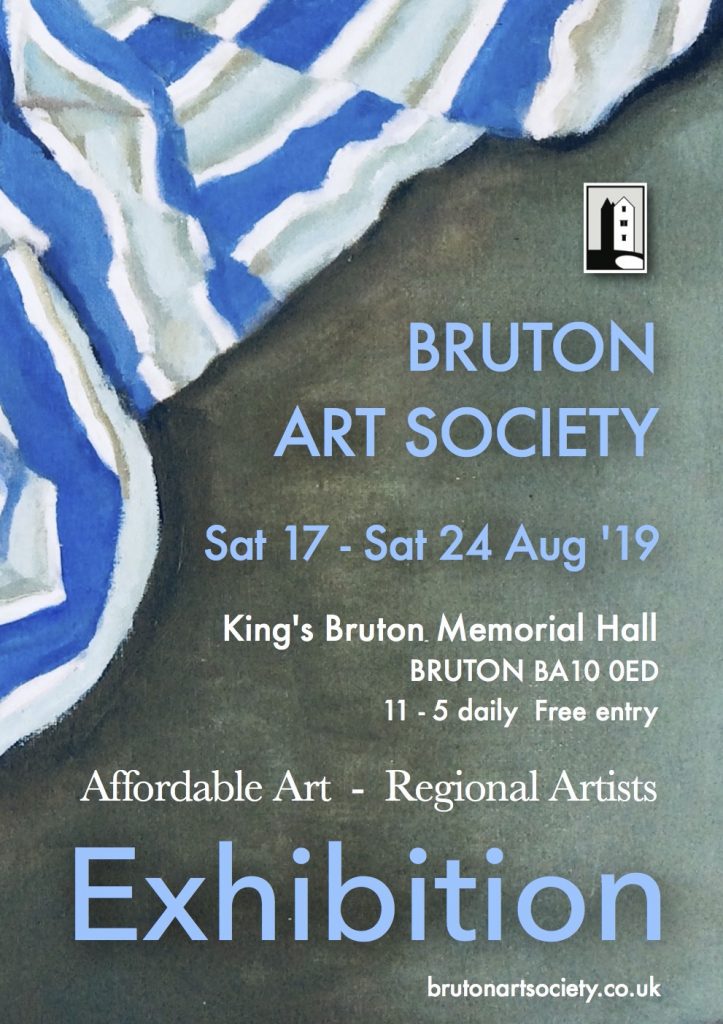 Our 66th Annual Exhibition is coming up fast and we think it will be a good one.
200 + amateur and professional artists will be entering work from far & wide to go past our judging panel on 10 August. This year we have £1,150 in awards from sponsors.
More and more artists in the region are seeing the benefits of joining our unique and flourishing art society.
Once you're a member (apart from all the other benefits) you can enter your work in our exhibition – up to 5 pictures & up to 5 sculptures.
Become a member now by sending off the membership form but be quick if you want to enter work for this year's exhibition
Bruton Art Society Membership Form