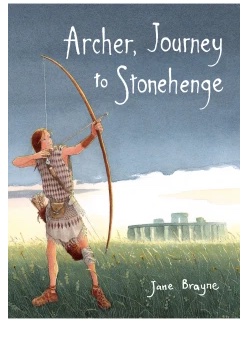 Reports, Elections, Future Programme etc.
Followed by a talk from JANE BRAYNE 'Picturing the Past, an artist's impression' Caryford Community Hall, Maggs Lane, Castle Cary, BA7 7JJ
Members free Guests £5
Jane has an international reputation as a painter of ancient landscapes.
She was series artist on BBC 2's Meet the Ancestors.
Her work is widely published, used in the media and represented in museums including the British Museum
Her career in archaeology began on a dig at Stonehenge and her illustrated children's book, Archer, Journey to Stonehenge, is a best seller there.
To download the A.G.M. agenda click on the link below:
https://www.brutonartsociety.co.uk/wp-content/uploads/2023/01/AGM-Agenda-2023.pages