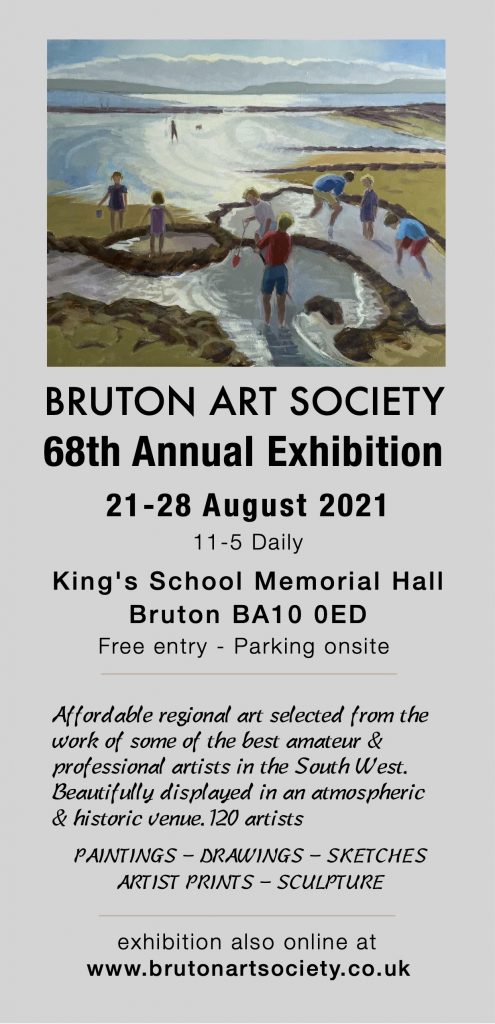 Our annual exhibition this year has fascinating work from new members as well as fresh work from popular artists who have exhibited with us for many years. With 282 works from 120 artists, we think you'll find this an outstanding exhibition.
It's only on for a week but definitely worth coming to Bruton for.
All work is for sale. Free entry. Free parking onsite.