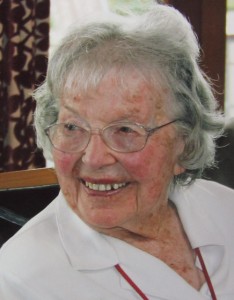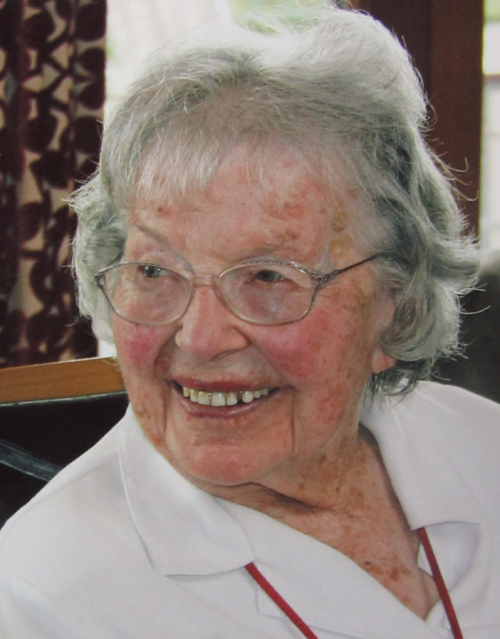 We are sorry to have to announce that our President, Mrs. Joy Barnes, died on Tuesday 27th August. She was 106.
Joy Barnes was the founder of the Bruton Art Society, in 1953. Since that time she has been deeply committed to the society, serving first as Chair and then as President. She played a central and fully active role in our society until, at the age of 100, she had to retire to a nursing home. She retained a keen interest in the Society until the end, and it was her wish that any donations made on the occasion of her funeral should go to the Bruton Art Society. The Society will ensure that any contributions made will be put to a charitable purpose connected to the fine arts.
Joy's funeral will be held at Taunton Deane Crematorium on Thursday 12 September at 2.00 pm. All are welcome to attend.
We will in due course publish a fuller appreciation of Joy on our website but click here to read John Baxter's 2013 interview with Joy Barnes
William Vaughan Chair Bruton Art Society