This year the Society will be awarding the following prizes for works submitted for our Exhibition.
1.The Joy Barnes Trophy Award.
Selected By Bruton Art Society's Committee
Swan Lennard Payne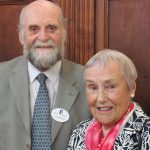 2. Landscape Award
Sponsored by the Campaign for the Protection of Rural England, Somerset Branch, chairman Professor Chris Lewis.
John Chick and Tessa McIntyre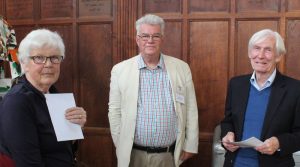 3.Still Life Award
Sponsored by Orchard Park Garden Centre, Gillingham presented by Richard Cumming, Managing Director.
Ann Warren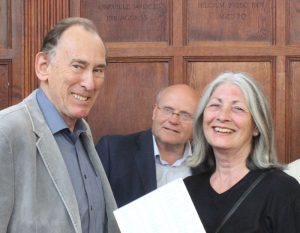 4. Portrait/Figure Award
Sponsored by the Cockhill Press
Angela Scott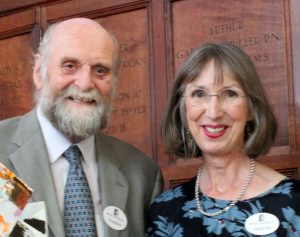 5. Abstract Award
Given by Bruton Art Society
Beryl Fraenkel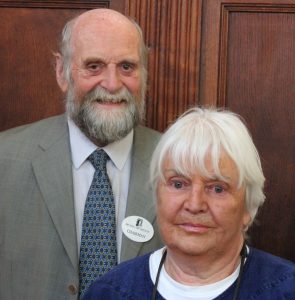 6. Most Popular Work 2016
Sponsored by Craigie Woodworks  Ltd.
Sue Hardy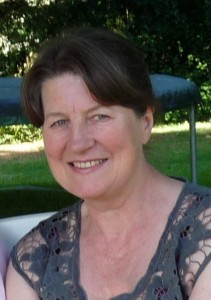 7. Bruton Art Society Annual Award
to a student of King's Bruton School
Ellie Smith   (Sorry no photo)

With a record turnout for our opening at King's School Bruton on Friday 18th our annual exhibition got off toan excellent start.