Here are almost all the 218 works in this exhibition. I photographed them when they had been hung and the order in which they appear involves NO JUDGEMENT except for the first image. I hope you will enjoy scrolling through them all.
Working like this has the disadvantage that several pictures were impossible to photograph because of reflections in their glass. My apologies to those artists whose works are not featured because of this.
Another disadvantage is that you get no idea of the scale of the originals, since these images all come out the same size, Still this display expresses the vitality, variety, originality and quality of the work our members produce.
John Baxter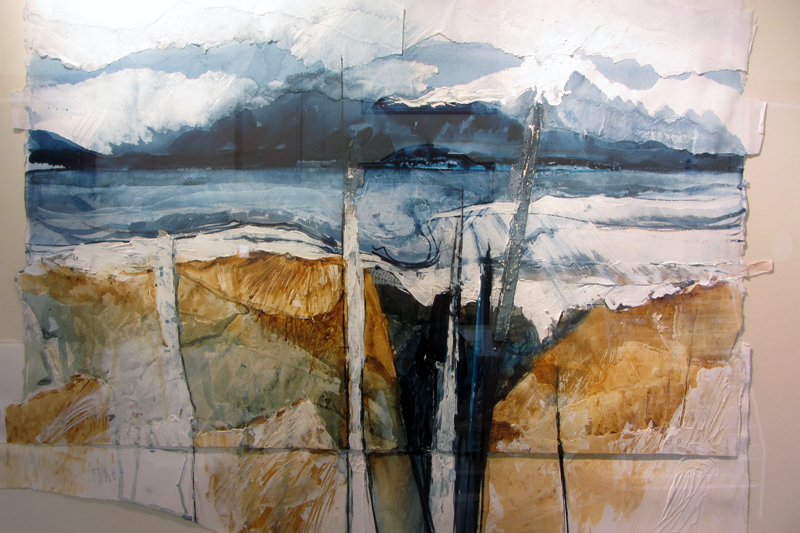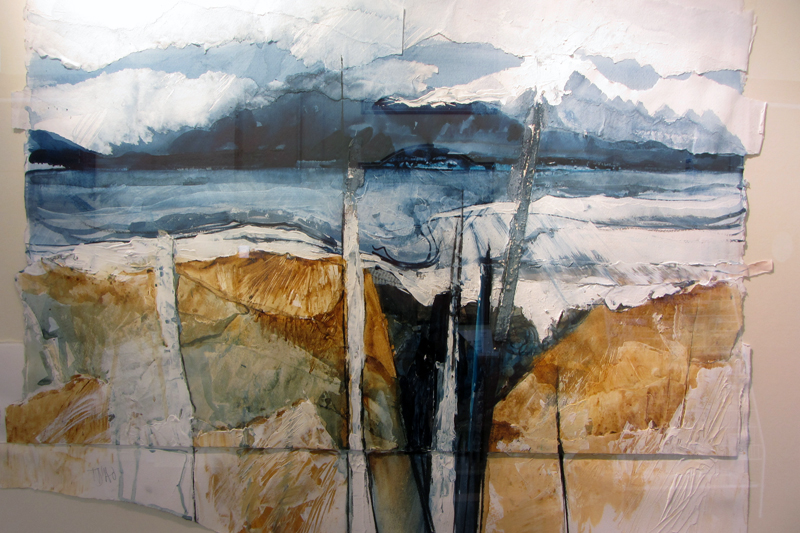 Well this really is Tessa McIntyre's year. She's won the popular vote by a long chalk with her 'Distress 1' shown above.
Second was Sue Hardy's 'High on the Downs' (138).
Joint third place were Clive Dand's 'Winter in Cucklington' (50) and Sue Hardy's 'Shaft of Light' (25).