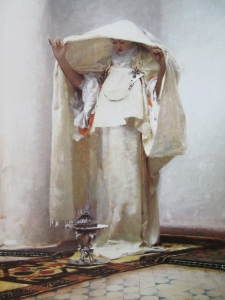 Entitled Portraits of Artists and Friends this nine room exhibition is unmissable, even if it is attracting as I was told by a staff member "an unexpectedly large number of viewers." This is because Sargent remains, as he was during his life-time, an immensely popular artistic superstar.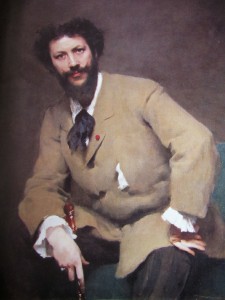 That of course is enough to damn him in the eyes of some for although he mixed with and was a friend of many of the Impressionists whose work he appreciated, he never followed their path, was no Modernist and remained a realist following his mentor Carolus Duran.  This damns him in the eyes of those who reject the search for beauty, harmony and the accumulation of skill in art in favour of originality of conception.
A visit to John Singer Sargent The Complete Works  on line also draws your attention to the fact that his output was vast, 943 works, far too much for any single volume, consisting as it does of drawings, watercolours and oils.  http://www.johnsingersargent.org/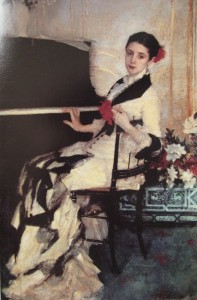 If one draws and paints coming to see his actual works (as opposed to reproductions or on line) is a humbling experience simply because one can better recognise how difficult what he does is and that he draws and paints with such consummate ability.  Like a top concert violinist his drawing and painting is just incredibly good and accomplished. Also like the work of top musicians – a group he mixed with, admired and supported -, he makes his accomplishments look easy for his lines and his brushwork are fresh, unlaboured, direct and economical. He knows how to place his brush in exactly the right place to achieve the result he wants.  In this he also reminds one of a top tennis player who as the result of natural talent wedded to years of relentless training and competition reaches the point when he can place a ball with amazing accuracy just where he wants it to go.  Very few artists ever get near such a point but Sargent did it again and again.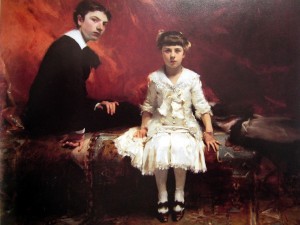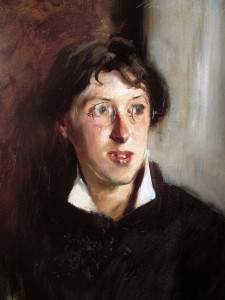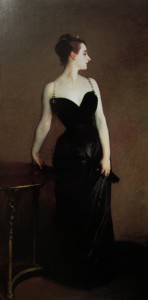 This level of skill in drawing and painting however, does not explain why he draws the crowds who may well include those who say "I do not know much about art, but I do know what I like".  I am pretty sure also it is not his superbly executed watercolours of landscapes and figures in landscapes that draw them.  Rather I feel sure it is his portraits which he saw not as a "genre" but as the focus of his art and the greater part of his output.  What really attracts attention is the posing and dressing of his subjects in grand and quite theatrical ways to express their character and style and particularly his ability to capture the subtleties of expression, so they come alive. Again in doing this he exhibits a rare mastery in observing his subjects and capturing them – without ever resorting to a camera – he just did not need to.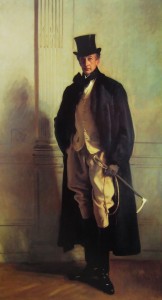 Of course the fact that his subjects were overwhelmingly grand, accomplished, beautiful and rich and that he made almost no excursions into painting "the lives and work of ordinary people in the real world" might be held against him by some. But then one remembers his unforgettable huge painting – (upstairs and not in this exhibition) of a procession of gas-blinded soldiers in the First World War, a work of monumental sadness and compassion.
I found this exhibition an inspiration and a joy.  The richness of his colours, the power of his compositions and the awe-inspiring skill of their execution together with all those memorable faces make an indelible impression.
John Baxter