I was a mature student in Graphics at Bournemouth University, and this design interest has carried over into my painting. Also it has engendered the love of type which has been included in many of my works. Some typefaces are beautiful.
Recently my paintings have started from quite random beginnings with perhaps the rough surface of found objects like muslin, sandpaper, fillers and glues. I may start with a broad idea such as 'Warehousing' with all its rough brickwork, or simply portray Australian heat, or the pale or deep colours of the sea. The joy of acrylic is that it dries quickly, so changes of direction can be made in a spontaneous fashion.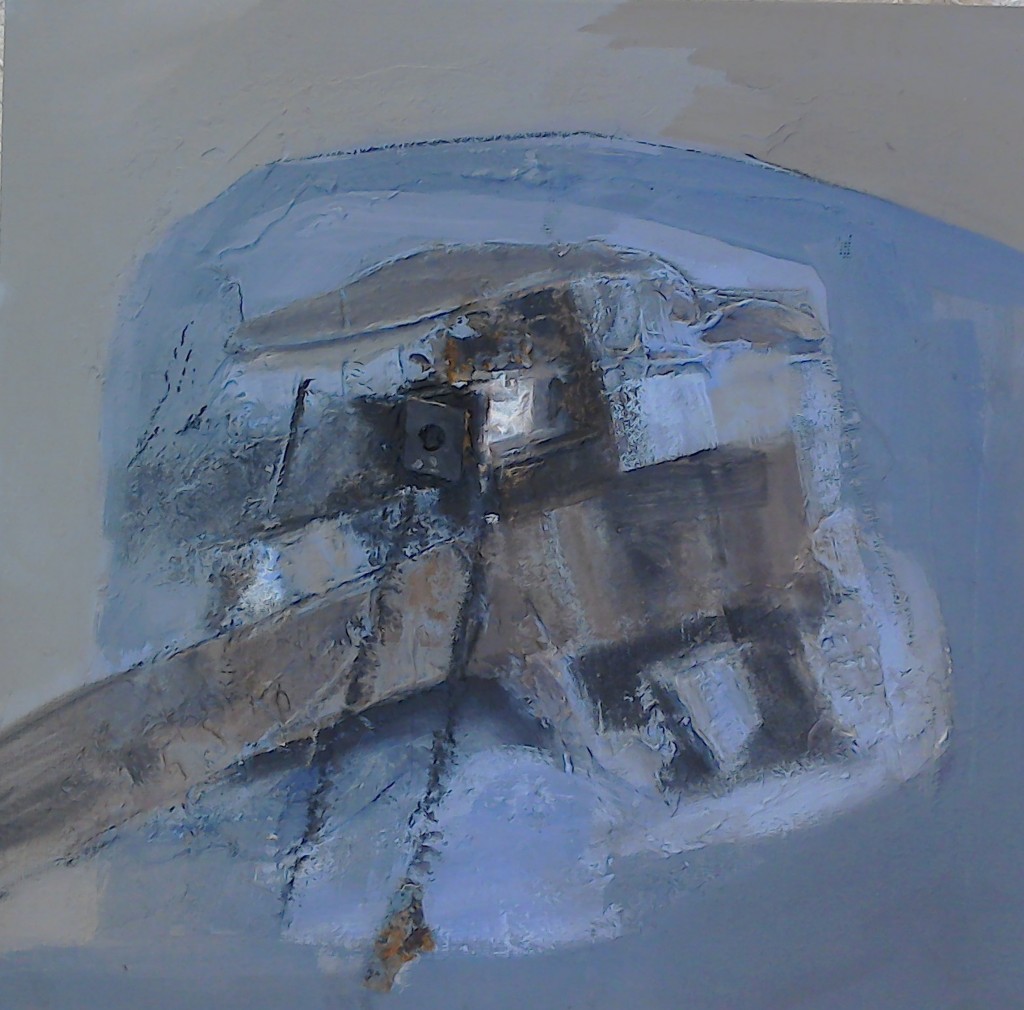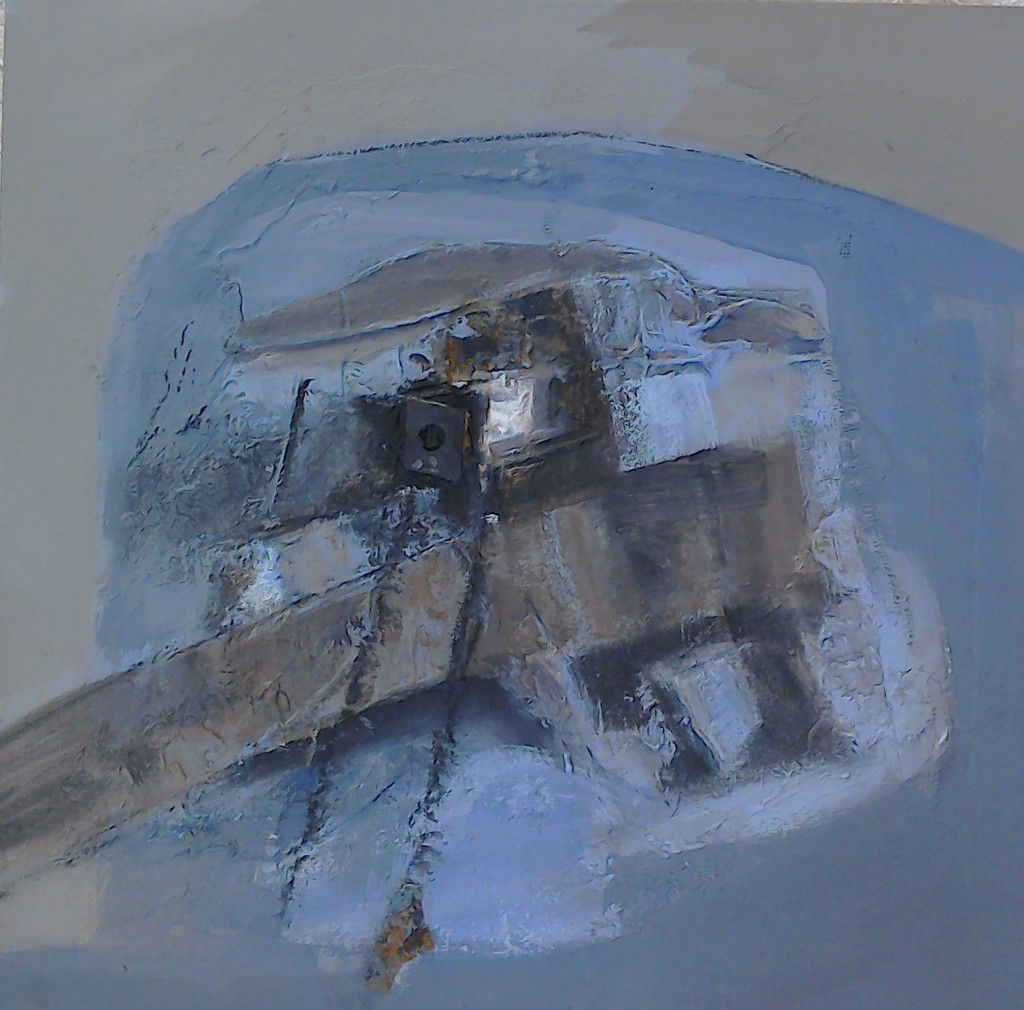 I have exhibited with Artists303 for many years, and with other groups, with solo and group exhibitions.
Contact
Telephone: 01963 359618
E-mail: judith.hall2@nullbtopenworld.com