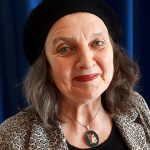 A Rural documentary; Painting and Drawing Farmers in Somerset'  
Today Kate Lynch gave us a fascinating lecture and presentation of her paintings.  While showing us her pictures her talk was entirely about her twenty plus years of meeting, drawing and painting the mainly disappearing and always changing lives of those who work on the land in Somerset.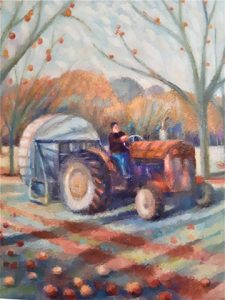 These include those who work with animals and what was a huge rural industry, those involved in the growing of reeds and the making of baskets on the Somerset Levels.  For those of us who are essentially urbanised, despite protestations to the contrary, what she said really showed how little most of us know about the real countryside of our county and the lives of those who have worked it for generations.
Then there was her drawings and painting illustrating so movingly and expertly what she was talking about.  She constantly turned what could seem a mundane subject into a fascinating composition with great sensitivity in the way she captured the landscape, the people, the animals and the machines and objects they worked with.  Working in oil on paper and usually in quite restricted size, together with charcoal studies her work comes across as something really special.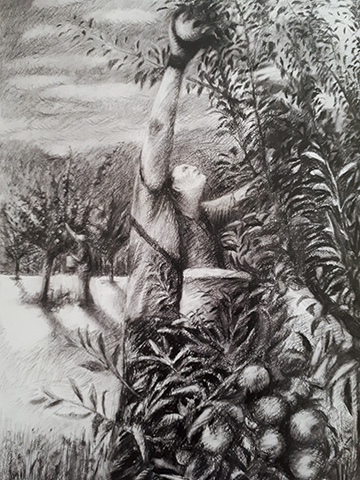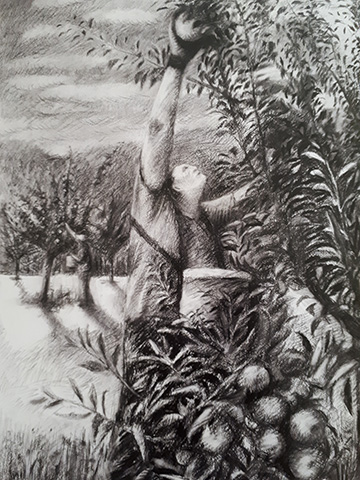 It was encouraging to have such a good turnout. She now goes on to have an exhibition with James Meiklejohn at the Jerram Gallery, Half Moon St., Sherborne.  www.jerramgallery.com.   This runs from 13th April to  – 1st of May
https://www.katelynch.co.uk/index.html
Caryford Community Hall, Ansford Park Castle Cary BA7 7JJ                                                  https://www.caryfordhall.co.uk/location         
2.30pm-4.30pm
All Welcome. Free to Members. £5 charge to non-members.