It was a freezing cold Friday evening when at 6pm on the 22nd of March a large turnout of artists, members, friends and family turned up for the opening and private viewing of  our 6oth Annual Exhibition held in the main hall and corridor of Bruton School for Girls.  Inside the hall was well lit, warm and welcoming and strengthened with a glass of wine everyone got down to the serious business of examining the 218 works on display and discussing what they thought of them.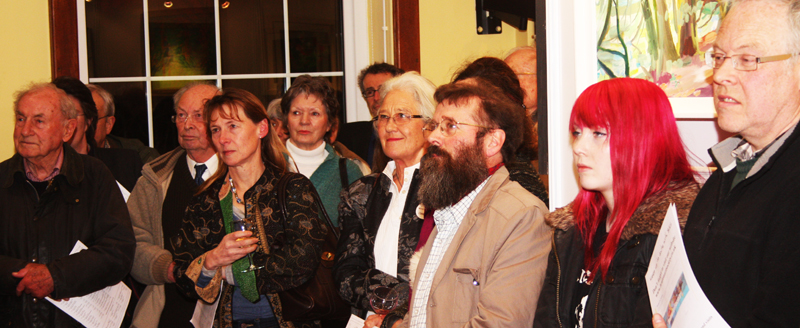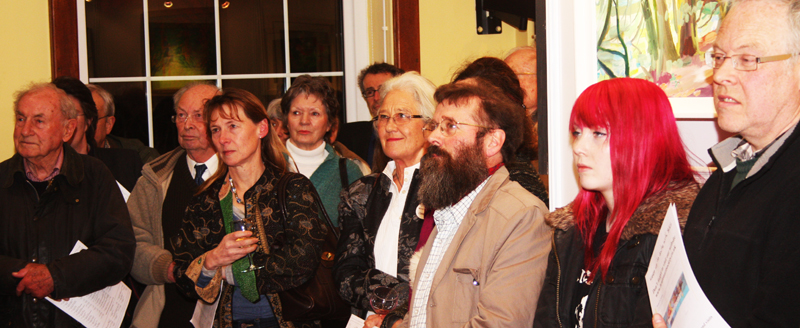 As always the exhibition was the culmination of a frantic week in which the committee and other volunteers  helped register and sort the works as anxious artists brought them in. The hanging committee then had the task of deciding what  should be included, and then under the discerning eye of Clive Dand

the works were all arranged and hung, the troughs of unframed works  and cards set up and the works not chosen laid out neatly to be viewed or collected.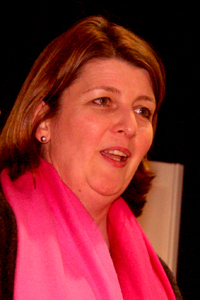 Half way through the evening Will Vaughan our chairman welcomed everyone and the headmistress of BSG Mrs Nicola Botterill spoke of the importance of art in the life of the school and thanked the Society for its annual £100 student award which went to Kristina Osipova for her pencil study of two boys.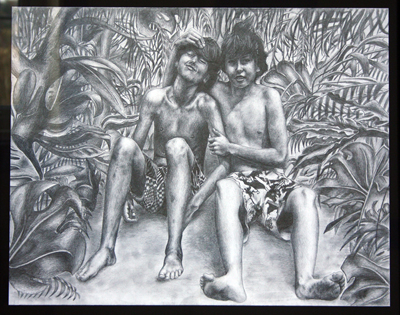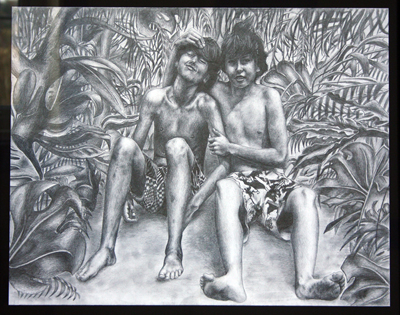 Everyone was extremely glad to see our founder, Joy Barnes was able to be with us to present the first Joy Barnes Trophy for a work selected by the Committee.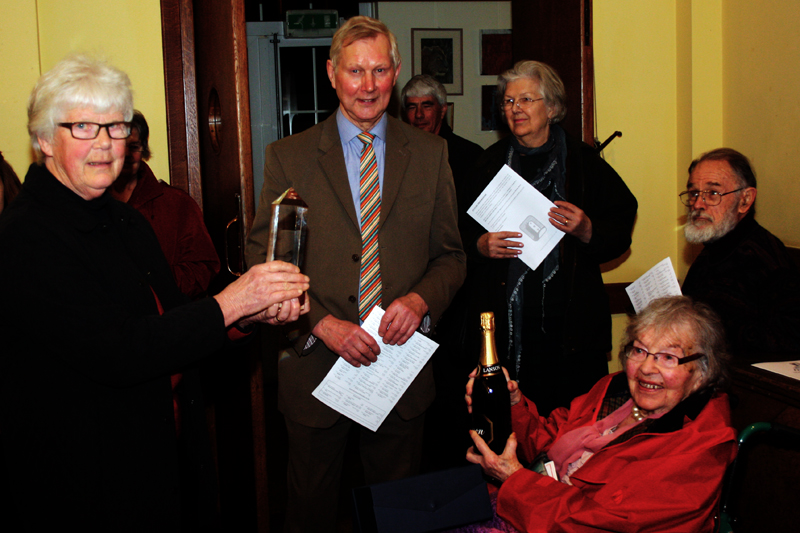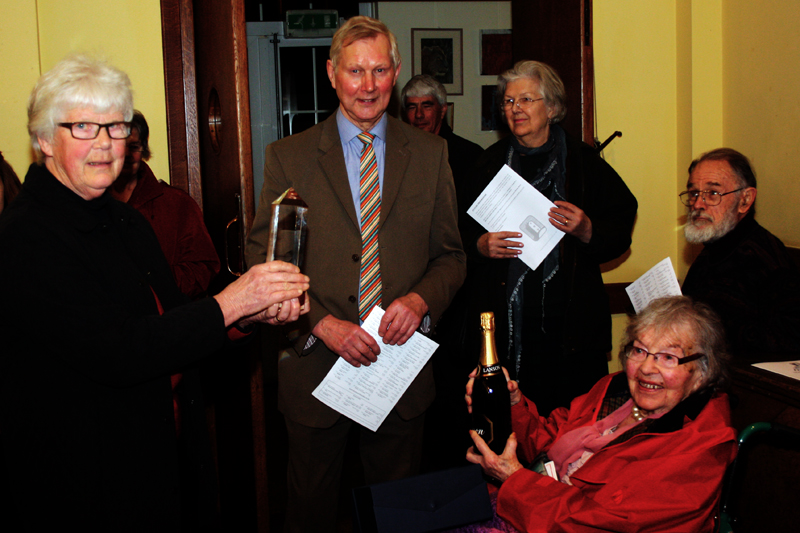 This was won by Tessa McIntyre for her powerful lino cut Breakfast shown here with Will Vaughan.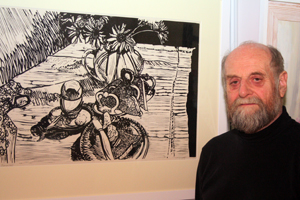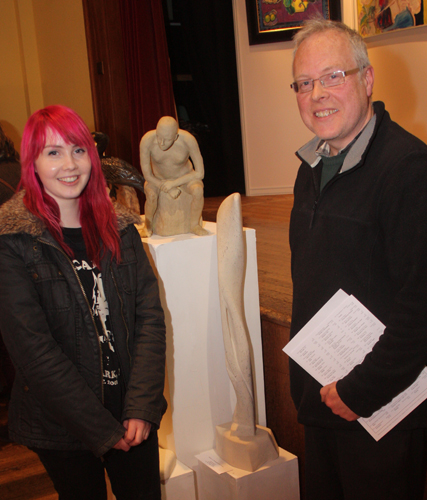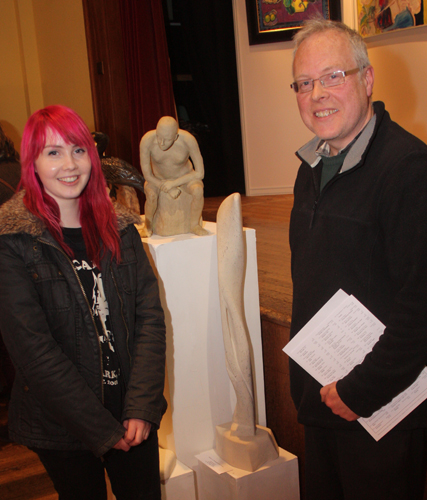 Finally Will presented the sculptor Alan Nicholls with Catherine Butler's prize of a champagne dinner for two at The Chapel , High St., Bruton. Here you see him with his work Koru in Oamaru stone accompanied by his daughter.
You can now go straight on and review for yourself almost all the works in the exhibition.