A "real life" workshop was held on the 20th and 21st of May, at Hadspen Village Hall with Melanie Deegan – a well known sculptor based in the West Country.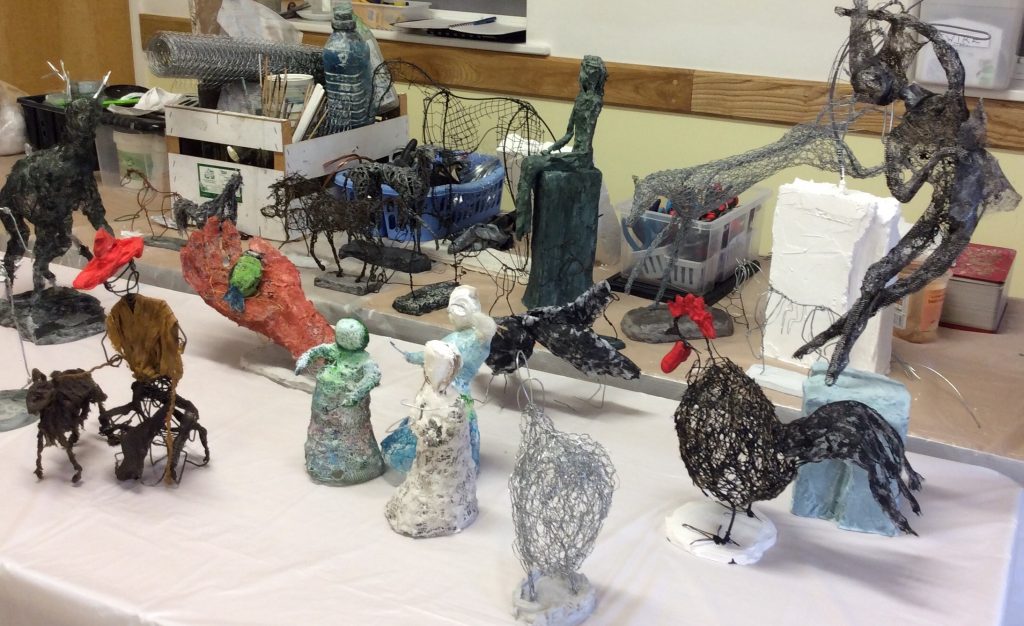 Members prepared drawings and reference images beforehand and then, using varied sorts of wire, aluminium wire mesh, silicon moulds and other incredibly named and versatile materials such as "Pavapol", ( a kind of fast drying white glue which can be mixed with pigment inks to give colour to a piece ) "Crystacal", ( an alpha grade plaster ) and "Scrim", ( a sort of cotton bandage, well known to textile artists ) to name a few, created some very beautiful, and in some cases quite "quirky" pieces of sculpture. This was after just two days!
Melanie brought many interesting and exciting materials to use during the workshop as well as some enchanting examples of her own work.
Her calm guidance, encouragement and expertise was very much appreciated throughout and she attended to everyone's needs without fuss or flurry.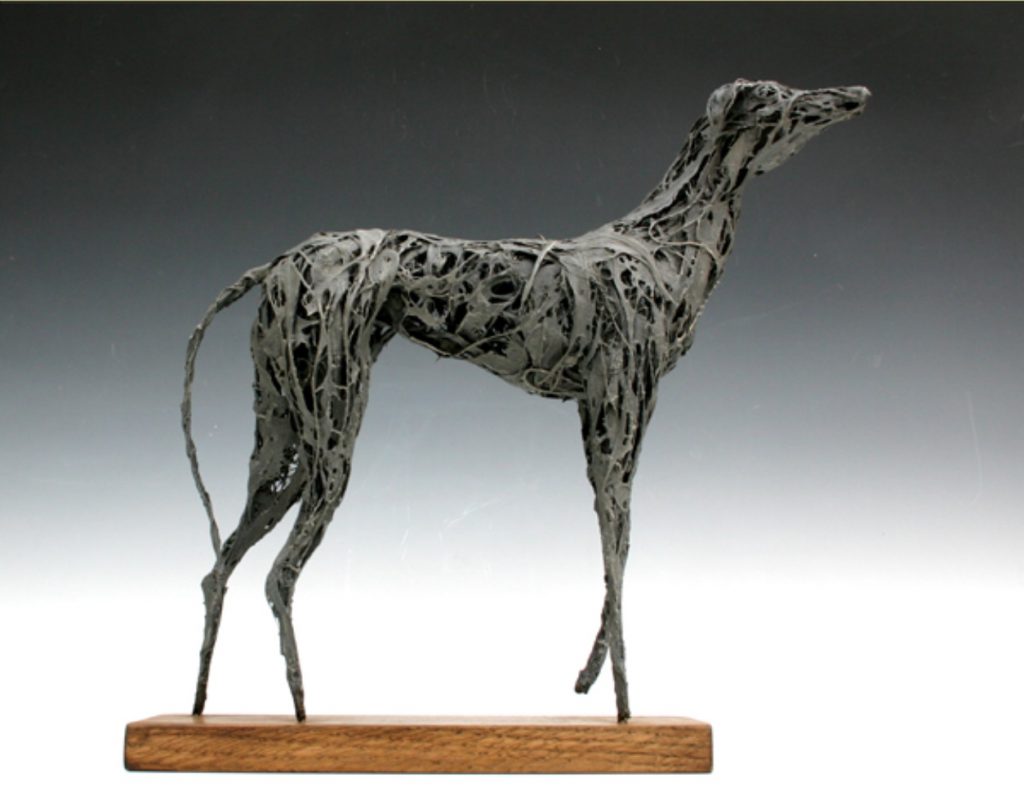 Sally Ridout