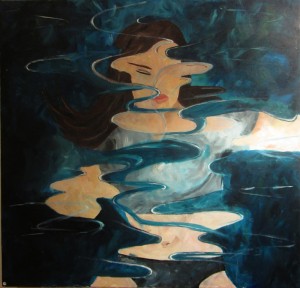 Prizes for Young Artists
This year Bruton Art Society is launching an art competition for those students who are taking GCSE Art at the five senior schools in our area, Ansford Academy, Bruton School for Girls, King Arthur's Wincanton, King's School Bruton and Sexey's School.
The aim is to encourage students at all five schools to produce their very best work not only for their examination, but also because it will be placed on the Bruton Art Society website. There it will be displayed for everyone to see how good they are and because they might win a valuable cash prize or be singled out for commendation.
How will it work? The teacher responsible for Art at each school will choose six works from those entered for GCSE this year, will photograph them and send the images to the BAS website. They will then be placed on the site by 12th April.
Bruton Art Society judges will then visit the schools to decide on the winners after looking at the actual works – not just the photographs.
Finally the students and their teachers will meet together at the Market House in Castle Cary when the winners will be announced with the press present on 21st May.
And what are the prizes? First prize £50, two runner up prizes of £15 and certificates of commendation for other works of excellence.
Bruton Art Society has been going now for sixty one years and has built up a reputation for striving for excellence in art in our own work. It is also keen to promote art in all our local schools, the work of young artists and a connection between the schools and the society feeling we can all benefit from this.