Alice Workman, Director of Hauser and Wirth Somerset, speaks to BAS
Is Big Time Art Coming to Rural Somerset? 
The world of top end commercial art galleries is an arcane one where prices are not discussed openly for only the mega-rich and special institutions can afford to buy what they offer. It is a world typically located in cosmopolitan capitals. This makes it a bit of a shock to find that one of the world's most prestigious commercial galleries, Hauser and Wirth, has decided to do something radically different.
Since it's founding by Iwan and Manuela Wirth and Ursula Hauser in 1992, Hauser and Wirth has shot to prominence in the art world representing some 55 leading contemporary international artists and has opened galleries in Zurich, London and New York.  Now however, they have bought a dilapidated farm, Durslade, on the outskirts of Bruton, together with its land and some ten buildings. Many of these are "grade 2 listed" and the oldest dates from 1776.  These they are busy rescuing and refurbishing in exemplary fashion while at the same time transforming new areas of the site with fine contemporary architecture designed to complement what is already there in order to create a large, many faceted gallery complex which, when complete, will also have a restaurant, education centre and a large garden specially designed by the Dutch master gardener Piet Oudolf. This raises the question, why are they doing this?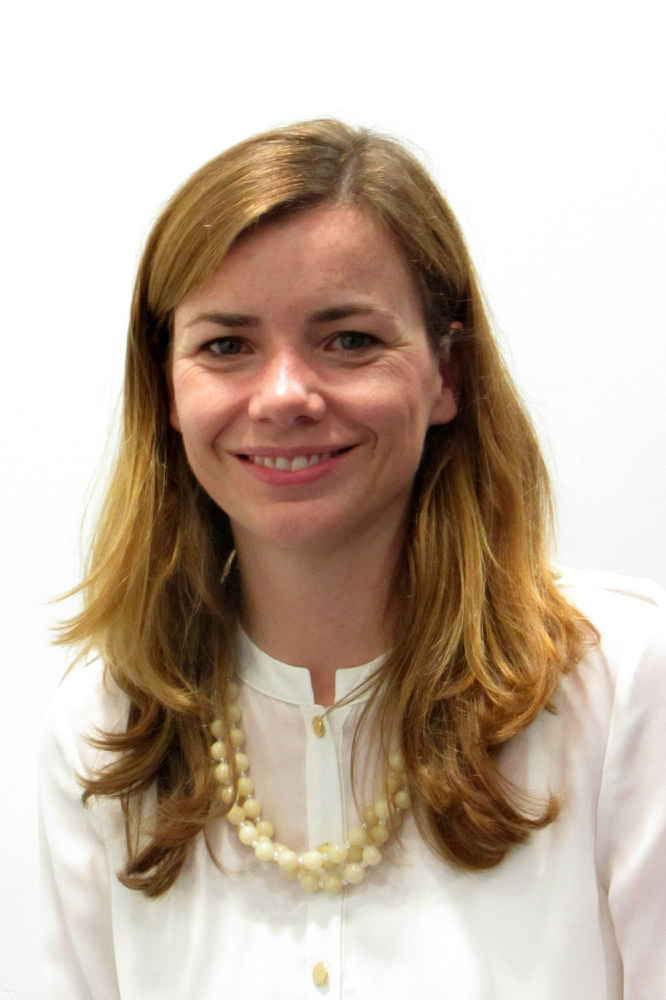 Alice Workman is Director of Hauser and Wirth Somerset and after acting as one of the judging panel for our exhibition this year she came to talk to us to explain what the gallery is intending to do, what it hopes to offer the local community and also to introduce us to the work of some of their artists, in particular four sculptors. This attracted a good sized and very curious audience, consisting of members of Bruton Art Society and other friends and was held in the Hobhouse Theatre of Bruton School for Girls at the kind invitation of the headmistress, Nicola Botterill.
Alice explained that the Wirths had been deeply affected by the natural beauty of the Somerset countryside and when they came across Durslade Farm they recognised they had found the ideal location for an exciting and innovative project. This was that in contrast to the urban setting of their other galleries (and those of their competitors), a gallery on the edge of Bruton could provide a very special environment  for displaying, promoting, thinking about and no doubt selling, contemporary art.
She explained that Durslade Farm will provide a range of very different display spaces, spaces where different types of work in various media such as photography, painting, sculpture, video, performance and installation, can all be shown at the same time and for each in the best possible way. The aim then is that this will attract art lovers and collectors to take a break from their city life and together with local people, art enthusiasts and students, spend time in an inspiring setting where they can really engage with the work that is being shown.
Alice was keen to emphasise that the aim is also to engage with and be a part of the local community with Durslade free and open to the public six days a week. As a result people have already been quick to see that an influx of art-loving visitors could be a real stimulus to the culture and yes the economy of the area. In time it could make Durslade in Bruton as well known as a centre for promoting art as the Tate in St Ives.
Alice then set about introducing us to some of the art and artists that Hauser and Wirth works with, emphasising that they aim to give their artists a supportive and long-term relationship. From the slides she showed us (and as one can see if you go to www.hauserwirth.com) their work encompasses a wide range of styles and includes artists from many countries.
She then introduced the work of some of their sculptors, starting with Henry Moore and his statement that "In the human figured one can express more completely ones feelings about the world than in any other way." She then drew our attention to his tough mining background and traumatic service at the front in the First World War, showing how this affected him and his work for the rest of his life.
She also showed us examples of the work of Louise Bourgeois whose gigantic spider was the star exhibit in the Turbine Hall at the opening of Tate Modern.
The Indian sculptor Subodh Gupta she showed has produced gigantic life-like bronze heads masked and adorned with singular messages such as the three, "Hear no evil, speak no evil, see no evil."
Finally she concentrated on the hyper-real work of Ron Mueck who clearly agrees with Moore but whose figures are so realistic you expect them to move or blink, except for the fact that they are always either too big or too small to be "real." Not surprisingly she said that he is intensely private and rarely talks about his work, leaving it to speak for itself – which it certainly does.
Alice spoke in a refreshingly straightforward and sensitive way, her sympathy and enthusiasm for what she was showing us made more impressive for being free of the pretentiousness so often the refuge of those who speak or write about contemporary art. As a result we came away inspired and enthused and feeling that we may be at the birth of something really significant for this part of Somerset.
Copyright issues mean we cannot place images of the work of these artists on our site, but  if you Google their names and go to Google Images you will be amazed at how much there is to see of the work of each of them. Henry Moore, Louise Bourgeois, Subodh Gupta, Ron Mueck.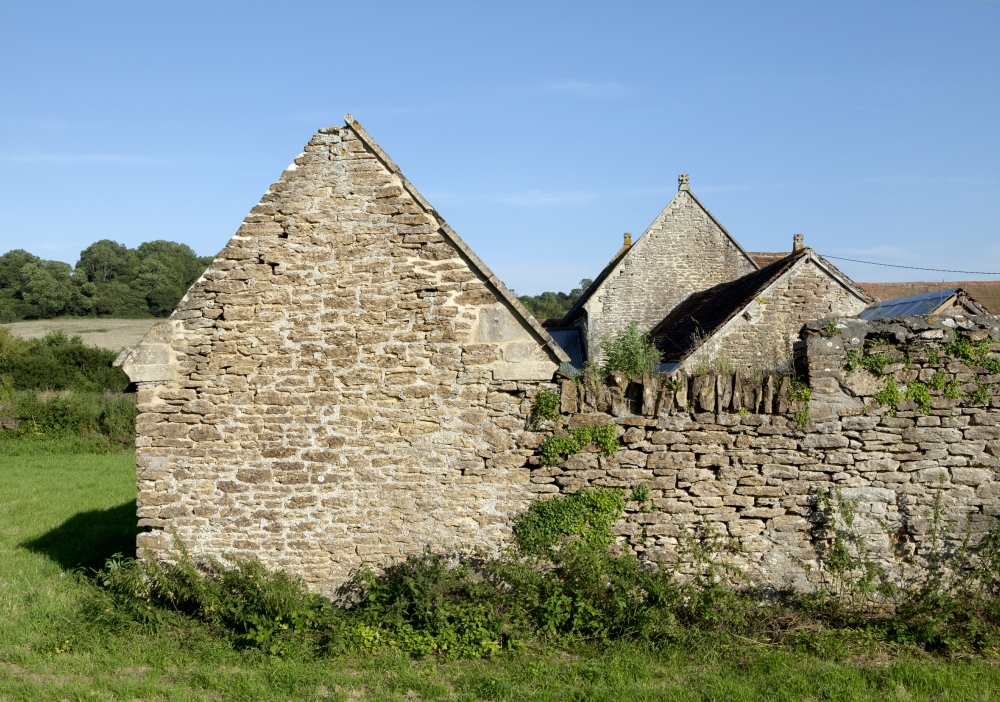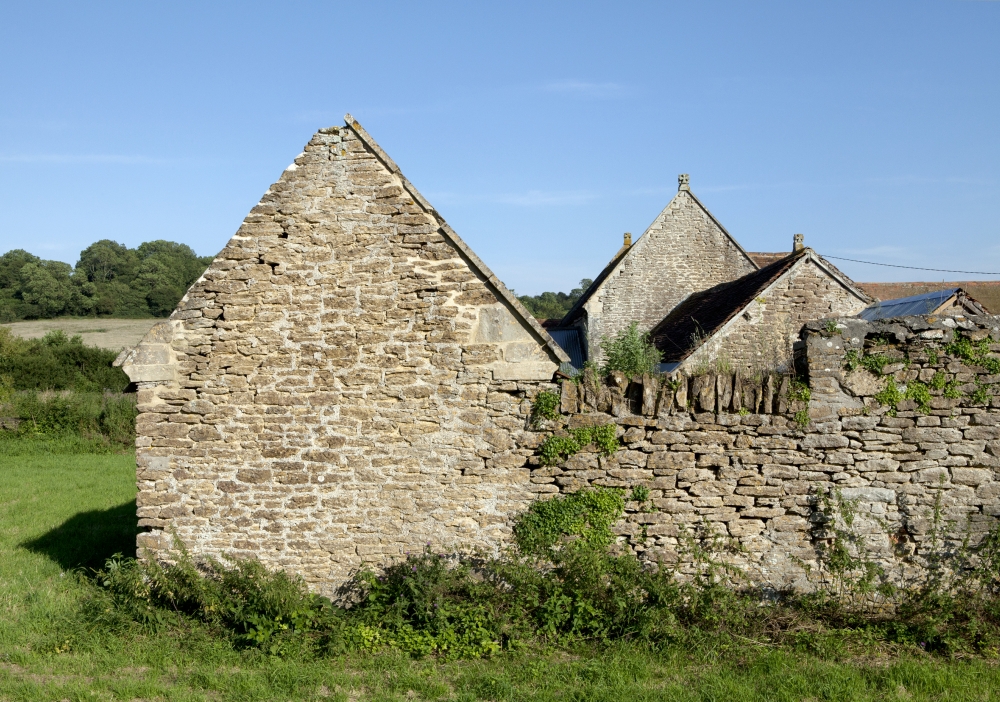 Durslade before its restoration.