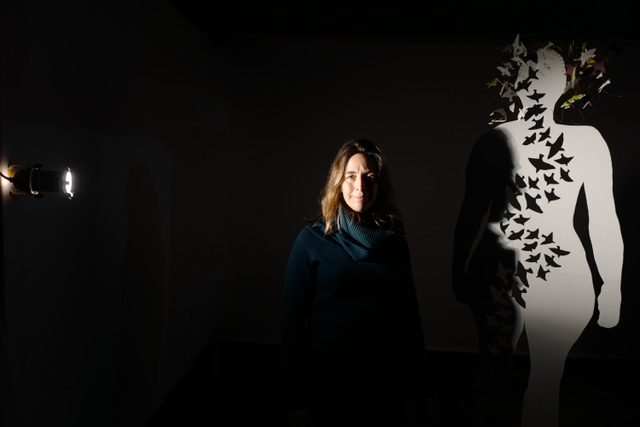 My work is based on a deep sense of connection and belonging I experience when absorbed in close observation of outdoor places, plants and creatures and, often, art.
I grew up in Cornwall, which I frequently visit, and have lived in Somerset for the past 35 years, exploring the countryside here and elsewhere by foot, bicycle and swimming.
For many years I worked in various roles in non-profits, until a few years ago when I decided to channel my time and energy into developing an art practice.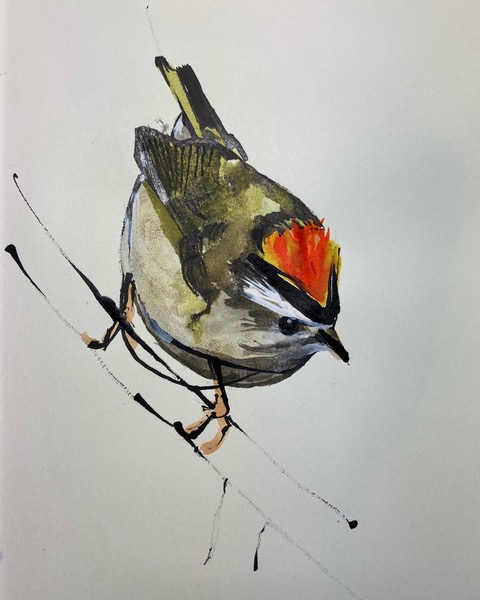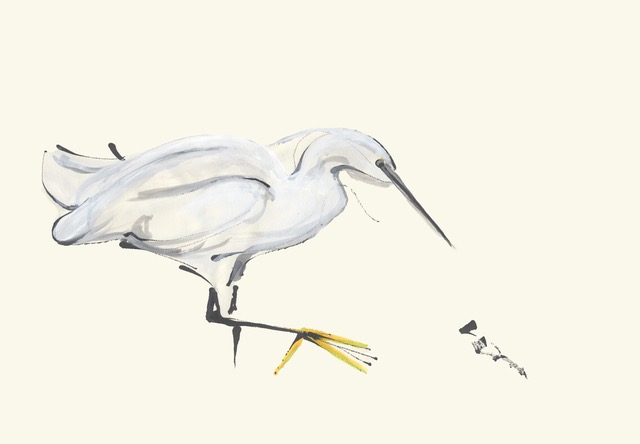 I am a now visual artist, painting with inks and also creating installations pieces using reclaimed and re-used materials. My work explores 'nature-connection' and neurodivergence, which I experience as closely entwined.
Painting expressively with inks, I capture the character and movement of wildlife that I have spent time with during explorations. These paintings are also my chance to recreate and share the embodied sense of joy and connection I feel in these moments.
Currently, I am developing 3D expressions of these sensory interactions. The installations provide new scope for expression of a wider range of neurodivergent experience in relation to ecology.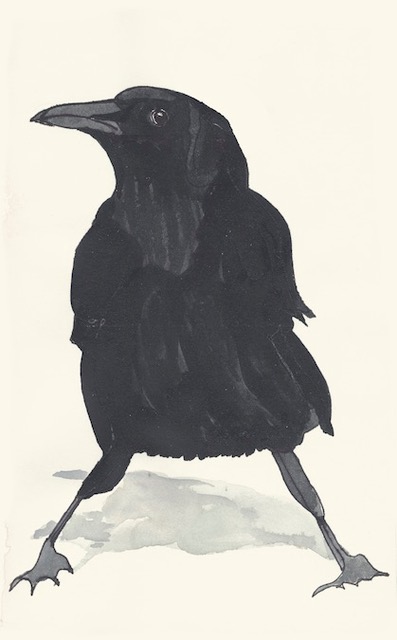 I am a 2023 Somerset Art Works Creative Pathways Bursary Recipient, also studying part-time for a Foundation Degree in Art and Design, with the aim of progressing on to a MA in Fine Art in the near future.