Opening to the public on Saturday 18th and running until Saturday 25th 11-5 pm daily at the Kings' School Bruton, our annual exhibition is an event not to be missed.
The exhibition is a great opportunity to enjoy the work of local artists and to purchase, cards, mounted but unframed work as well as the selected framed works. This makes it all a real opportunity to buy fine affordable art.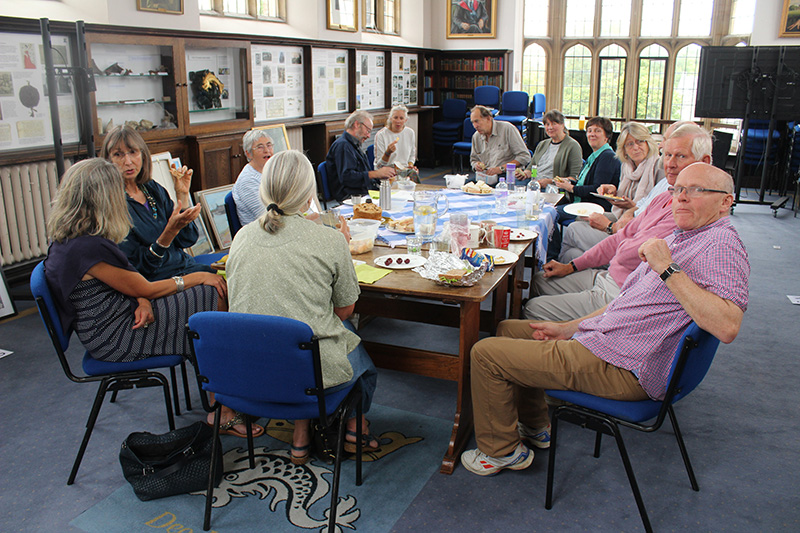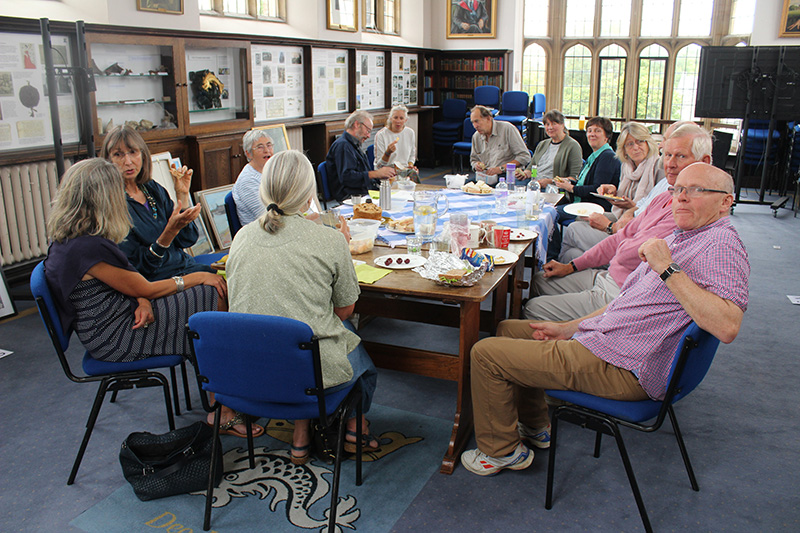 Committee members, helpers and judges have a quick lunch together during the key days when the selection , judging and hanging all came together.