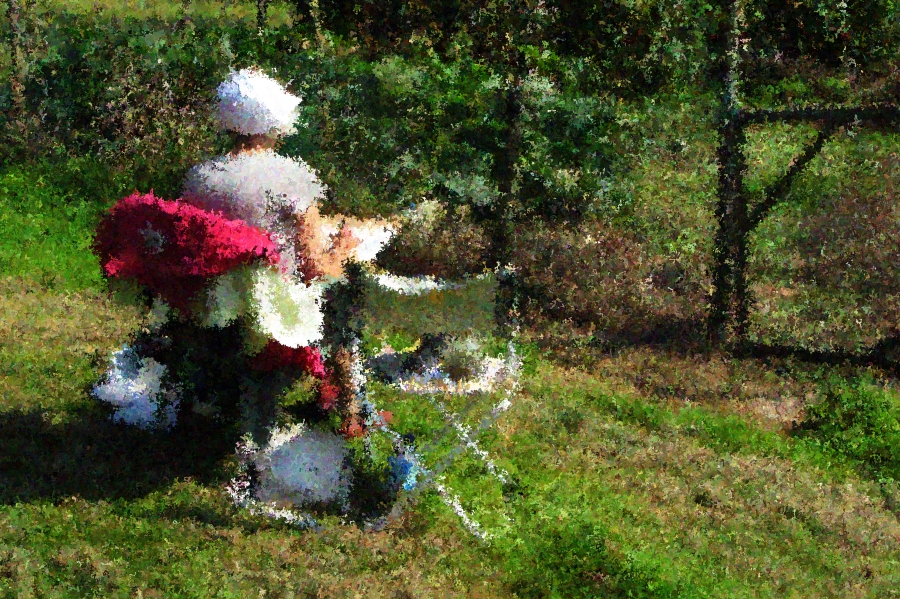 James and Damaris Lee had invited members of BAS to spend a day painting in their garden in North Cheriton and so we turned up on a glorious late summer September day at their home, the Well House.  After a welcome cup of coffee and much chat we spread ourselves around the garden, orchard and vegetable patch in search of engaging subjects and were soon wrapped up in what we were doing.  Of course some of us broke for the odd stroll to glance at what others were doing when the stress of exercising so much creativity became too much, We all however stopped working at one.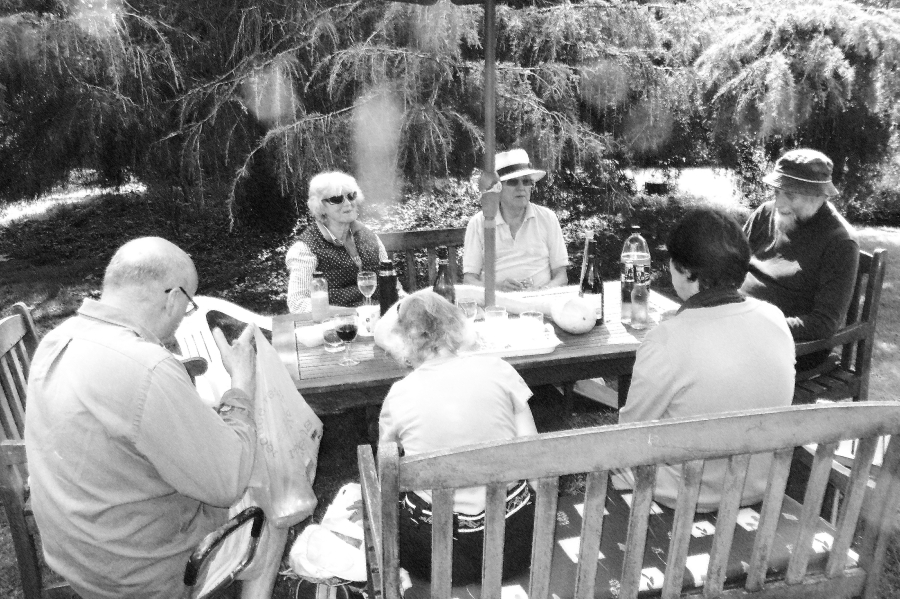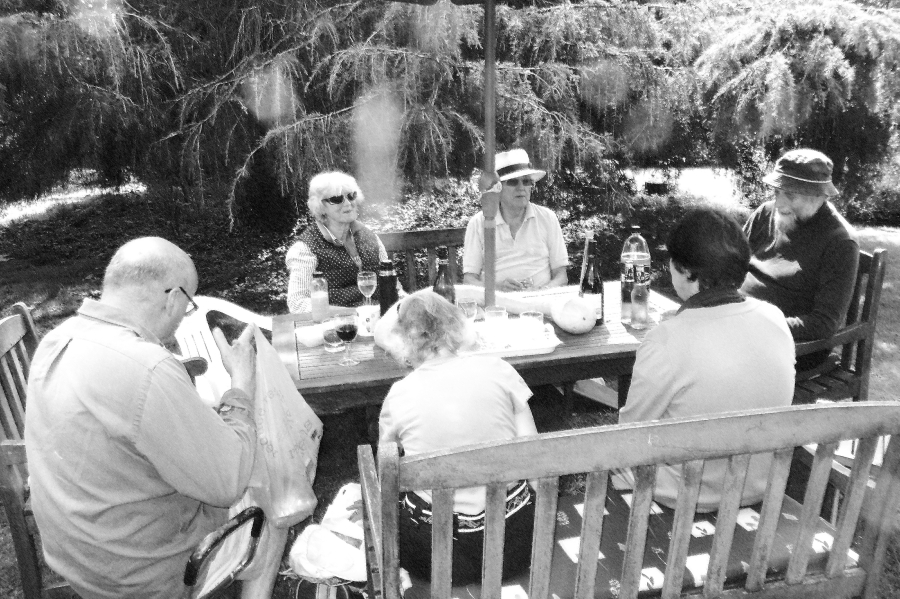 The custom is for everyone to bring their own packed lunch , but when we settled down at a large garden table James brought out a generous selection of drinks which it would have been churlish to refuse and so we passed a happy hour deep in conversation about our artistic loves and hates. We then returned to our easles for the afternoon.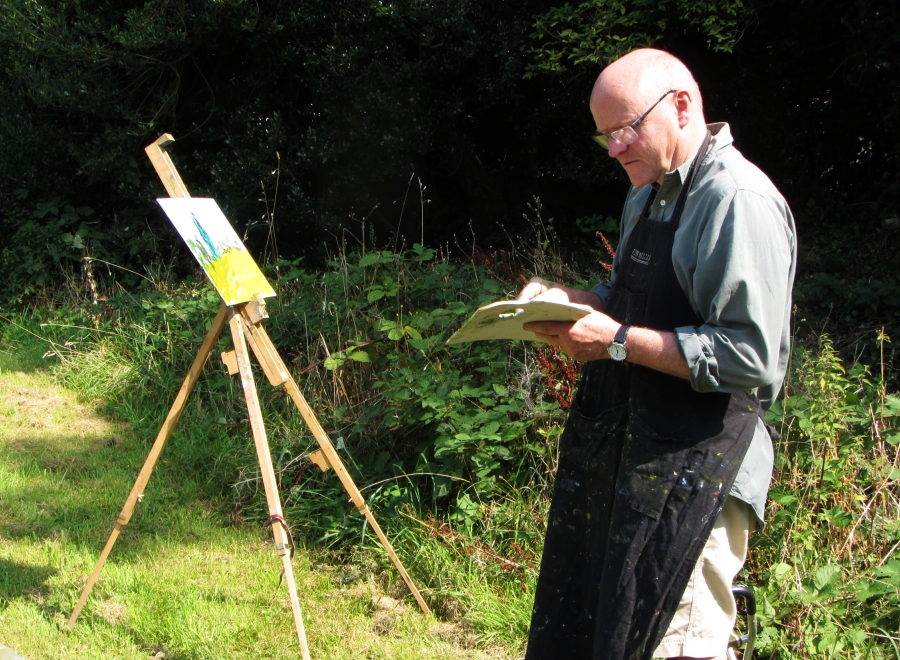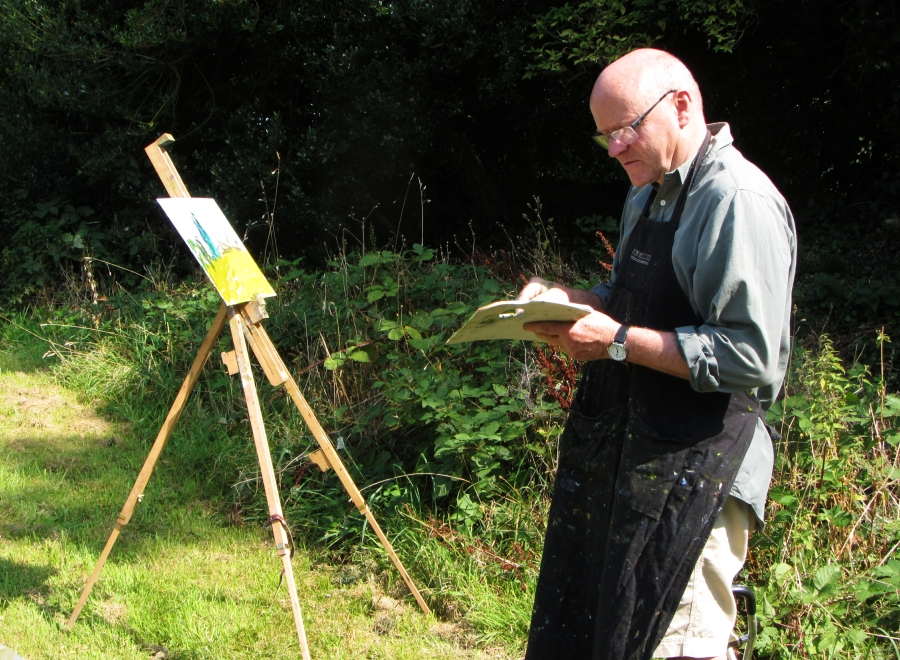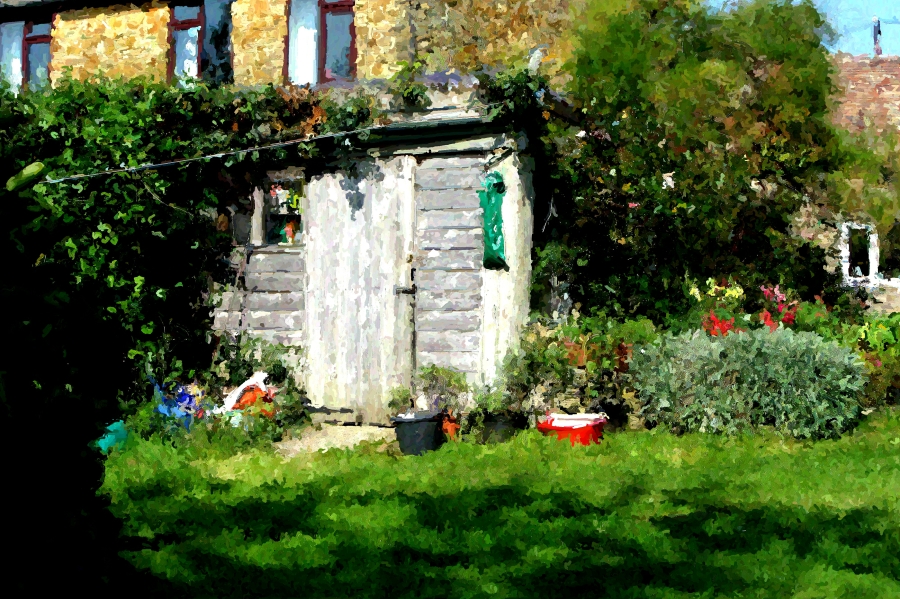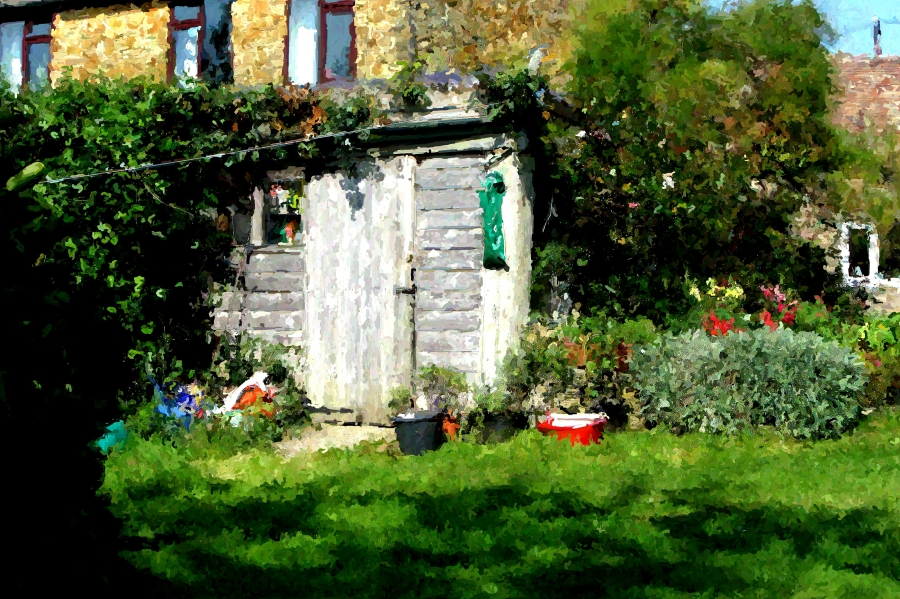 It was a deeply satisfying and enjoyable day and there is something really encouraging about working alongside others, relaxing around a table, exchanging views and getting to know each other.  We are lucky to belong to an Art Society which gives us an opportunity to do this., so perhaps for our next painting day you might think about joining us if you have not yet done so.