Bruton Arts Society's July trip  to the National Museum of Wales in Cardiff. A city I had never been to before and the promise of an exhibition of Augustus John's work was enough to make me sign up.
First to see the work of a man that I had read so much about, was a leading artist of his generation, a wonderful colourist and draughtsman and for a time, one of the most exciting artists in Britain. His working life spans the great movements in European Art but he seemed to be unaffected by the changing world. He is more widely known for his portraiture that demonstrates his ability to capture the fleeting moment, with the large paintings of Ida, Dorelia and the gypsy scenes. For such a flamboyant personality I was expecting a more demanding show. This was a very restrained affair, some beautiful brushwork, but little content.
The other galleries house a splendid  collection of paintings and sculpture, from Impressionism through to the mid 20th century, showing the development of Modern Art. British Art is well represented with many fine examples from Artists who studied at the Slade before the first world war, and where Augustus John had also been a student. They have a famous collection of paintings donated by the Davies sisters and other benefactors. The influence of Paris is evident in all the earlier work which caused the breakaway from the confines of tradition.
For me, It was a most worthwhile day out and I would like to return. There is only so much that you can take in, and retain, and there is so much to enjoy.
Tessa McIntyre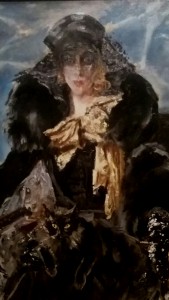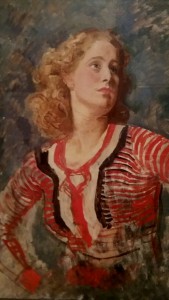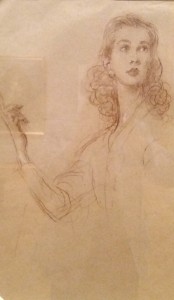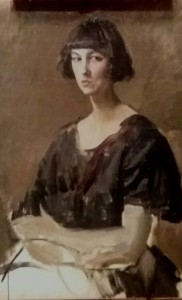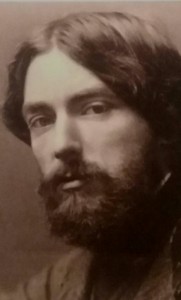 Some shots of Augustus John's work.  Tessa says it all.  It is a great gallery with some amazing and unexpected works mainly held together by their connection with Wales. Some other shots I took include a wonderful Stanley Spencer, Rodin and a gallery of huge video portraits taken of those who survived the Aberfan disaster of 1966 and have subsequently rebuilt their lives in the town. Also a fine Piper and several works remembering Welsh losses and bravery in WW1. John Baxter.