Following an invitation from Brian Matthews, the Practice Manager at Bruton Surgery, some of our members are showing their work there.  These are displayed in the waiting room and along the corridor to the consulting rooms. We are most grateful to the Surgery for having received this invitation, and look forward to continuing this relationship.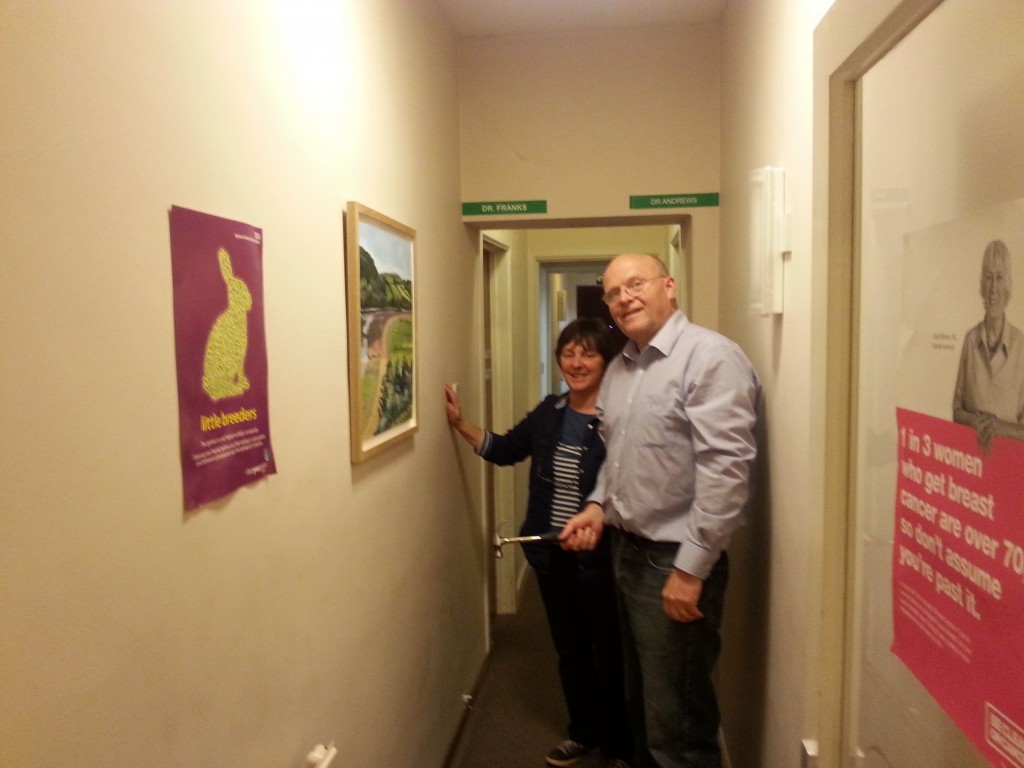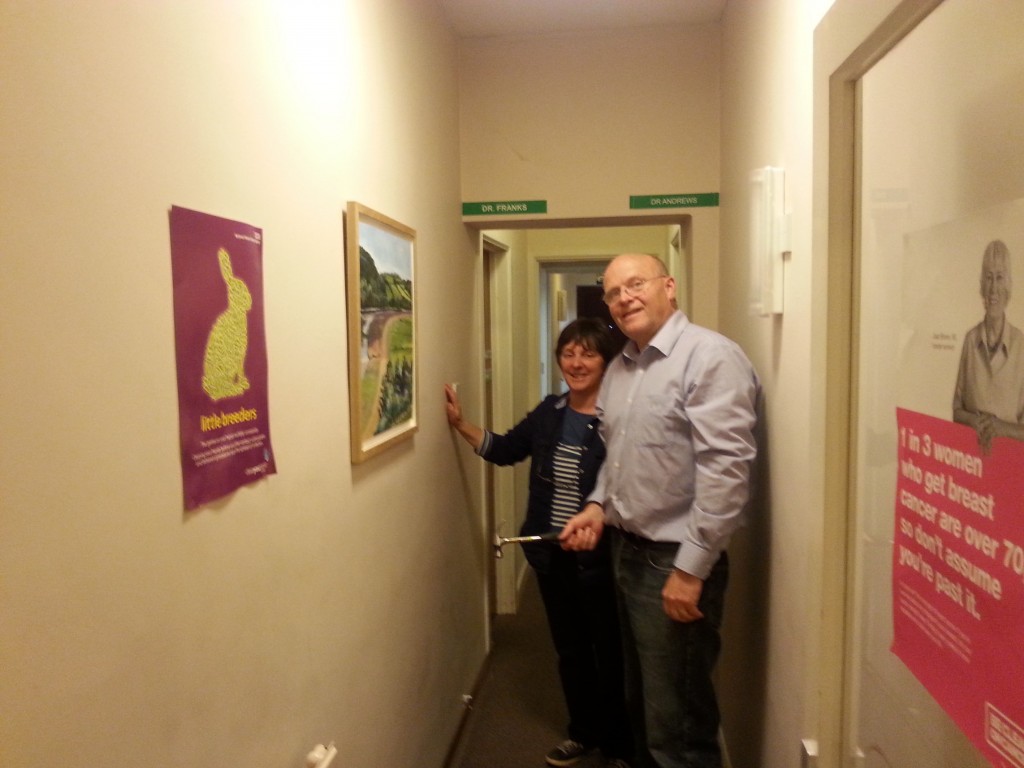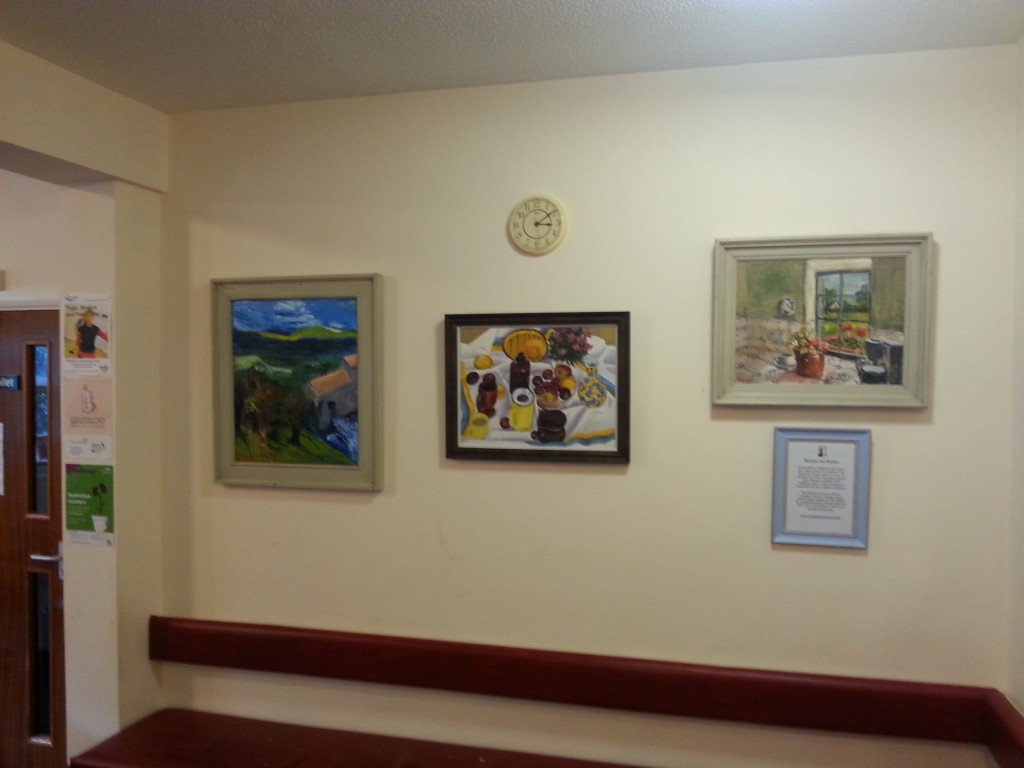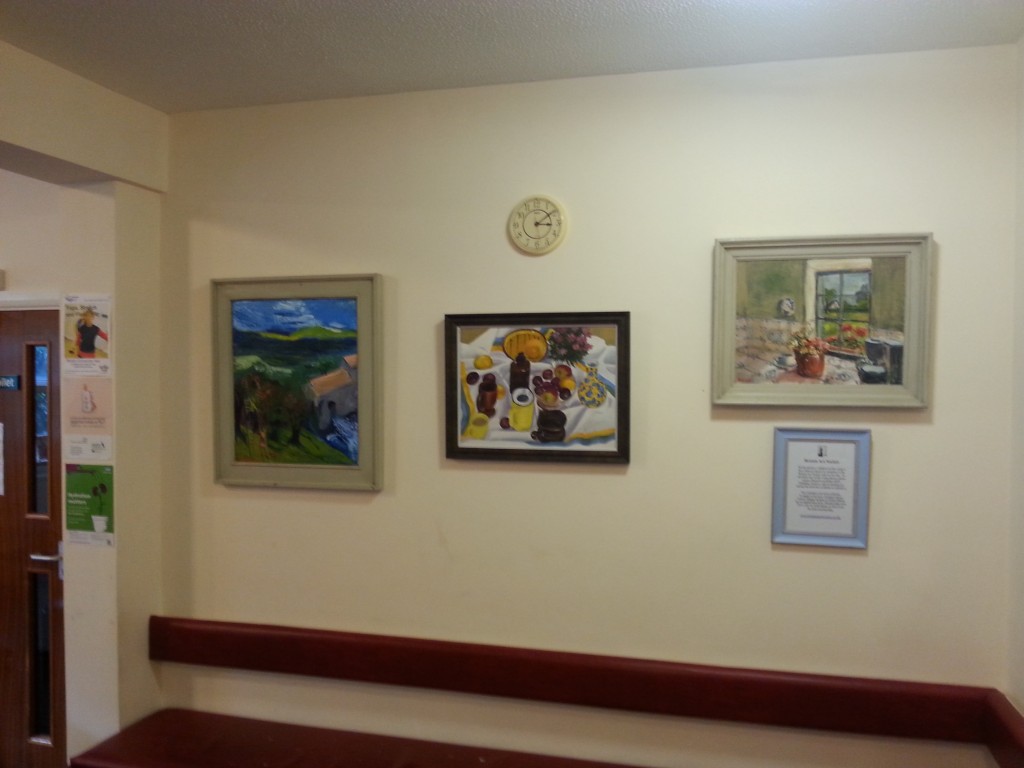 The current works on show include examples by Jane Onslow, Fletcher Robinson, Kathleen Skillen and Will Vaughan. Most of the pictures are for sale, but this is not a requirement. We aim to show a rotation of works in the future and would welcome offers of works from other members. Please contact Damaris Lee if you would be interesting in contributing to this scheme.
Will Vaughan
[Photos – 1. Works on display in Bruton Surgery Waiting Room.
2. Putting up works in the corridor