Four Days with Anthony Connolly at the Summerleaze Gallery 13th-16th October 2015 
Three members of the BAS were unable to join the trip to Bristol because we had booked in for a portrait course with Anthony Connolly.  With a few more than his planned limit of fourteen the group came from all around the country for what turned out to be an intensely enjoyable and challenging four days.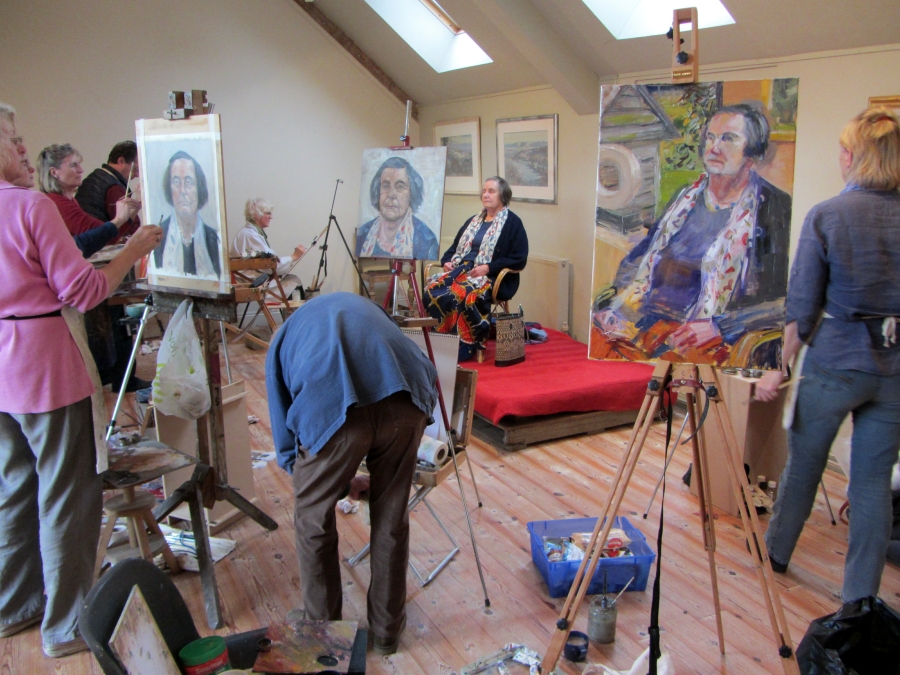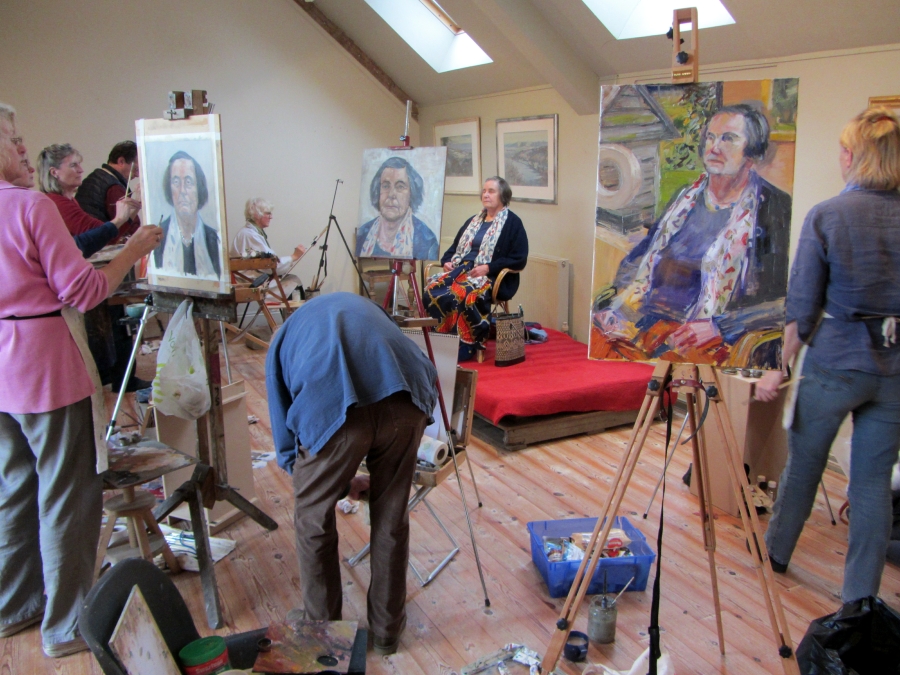 Each day started at 10 a.m. and continued in the studio until 4 p.m. with a break for coffee at 11am and a simple yet always delicious lunch prepared by his wife Josephine.  And how important we all thought the food and refreshments were after four and a half hours of total concentration at the easel.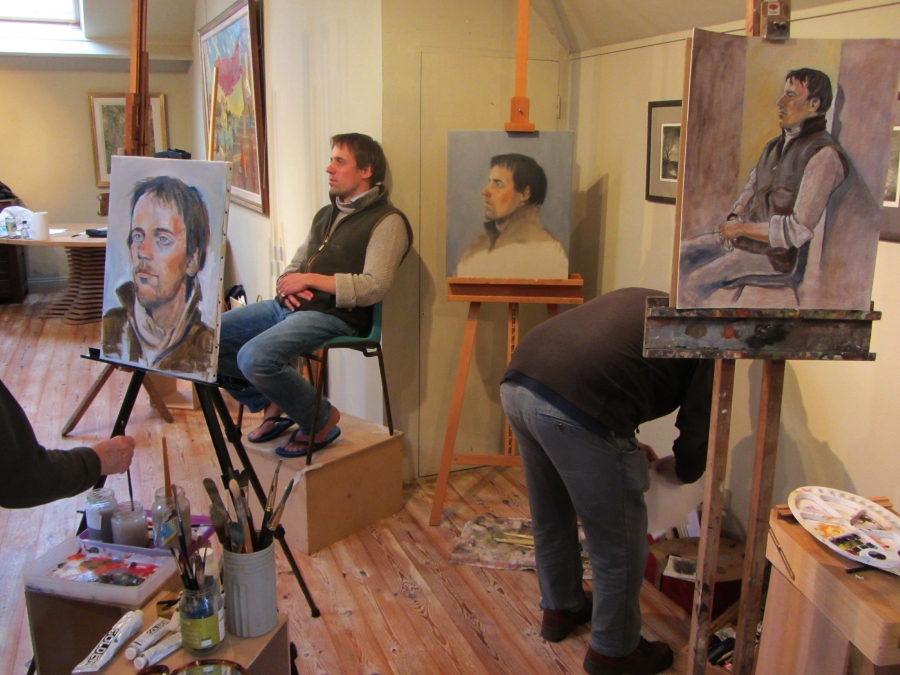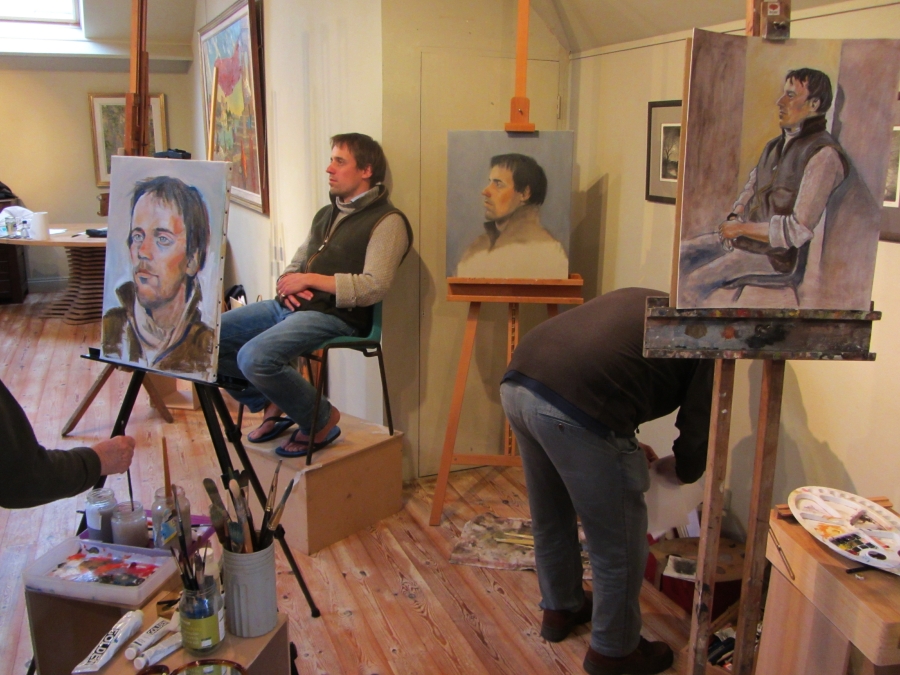 The basic pattern was that we were all free to work in whatever medium we wanted at whatever size we wanted, bringing our own easels and materials and setting up around two models.  Anthony then circulated around us offering guidance, criticism and encouragement which he does with great skill and sensitivity.  Members of the group ranged from the experienced to the very experienced and as well as the help one received from Anthony came inspiration from watching how the work of those around one was developing.  The atmosphere was easy, friendly and co-operative and Anthony added extra stimulus by featuring short films for part of the lunch break and also with our post 4 p.m. afternoon tea.  These certainly stimulated lively discussions.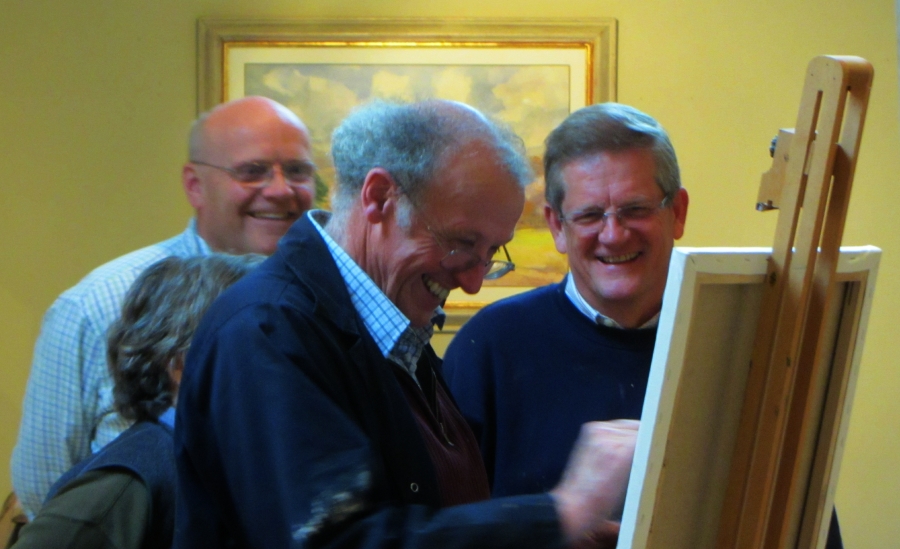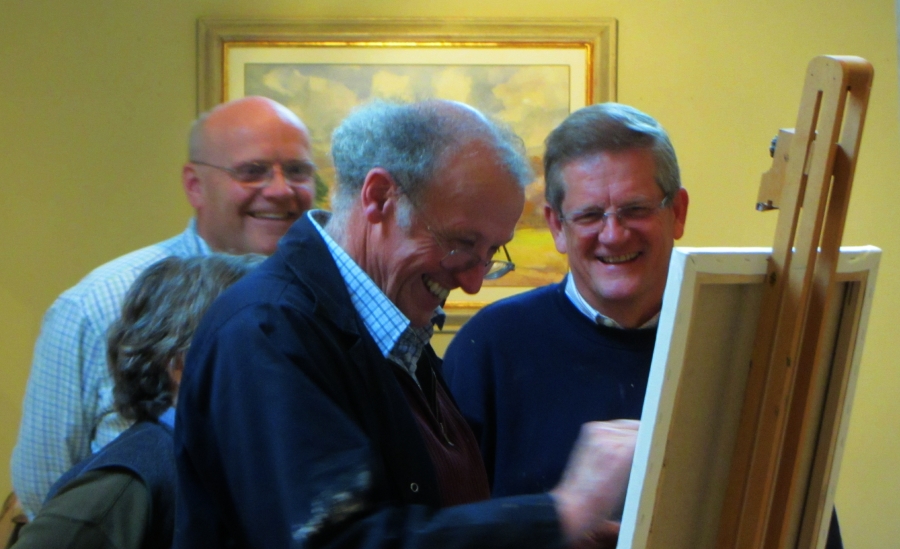 To spend four days doing nothing but draw and paint, and to do it with such a teacher and with such company is certainly an inspiring experience.
Next year he will be running two four day portrait workshops and two four day life workshops at £325 and £355 respectively.  For dates and details email  mail@nullanthonyconnolly.co.uk  oor telephone 01747 870253.
John Baxter