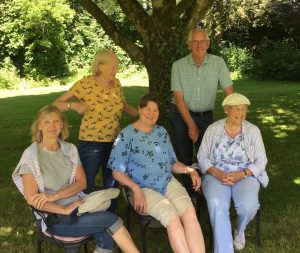 Sue Hardy writes: It was a really lovely relaxed painting day & I'm so sorry so many couldn't come because it was a good one. 
It would have been even better with more people but I did suspect it might be so with half-term making for other committments. 
Most of us sketched – pencil, pen & watercolour. 
We all felt it was a really worthwhile day and were very appreciative of the two venues we had.
Val Sangwine & Roger Harvey came early from Somerton, then Joanna Snow & later- Swan Lennard Payne. They were all good company – a nice little group!